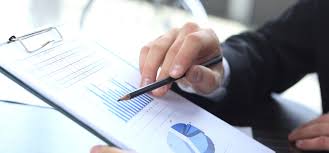 Architecture and engineering firms continue to experience a steady growth in gross revenue, even as profitability is down slightly from 2016, according to its 2017 A/E Financial Performance Benchmark Survey Report.
While operating pr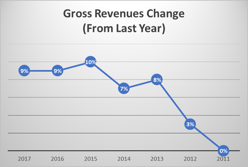 ofits (before incentive/bonuses and taxes) as a percentage of net revenues decreased from an all-time high of 16.23% in 2016 to 14.97% this year, gross revenues have continued to show steady growth. While, in 2011, A/E firms' gross revenue change was flat from the previous year, the median gross revenue has been on a steady and upward trend, increasing 9% this year and last year, 10 % in 2015, 7% in 2014, 8% in 2013, and 3% in 2012.
"It is certainly encouraging to see gross revenues trending upward," says PSMJ's Senior Principal Dave Burstein, P.E. "This increase reflects a strong North American economy." Burstein's analysis of the data reveals that the dip in profitability resulted from an increase in projects running over budget and failure to obtain more fees for additional scope. "Firm leaders must put an even greater emphasis on project management and talent development. When A/E firms are busy and growing, and good talent is in short supply, there is a tendency for project quality and overall efficiency to suffer. That shows up as lower profits on the income statement." Burstein says.
With data from 360 A/E firms across the United States and Canada, the 2017 PSMJ A/E Financial Performance Benchmark Survey Report is the go-to industry resource for firms wanting to increase cash flow, lower overhead, and improve overall financial results. Now in its 37th edition, the comprehensive report provides the most valuable research and insight available for making critical decisions that impact the success of a firm.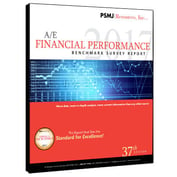 PSMJ's 2017 PSMJ A/E Financial Performance Benchmark Survey Report is available individually or as part of a survey bundle.