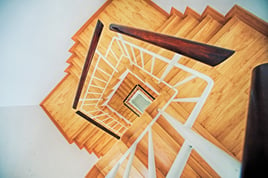 Architecture and engineering firms are doing a lot more work these days, which means they have to get team members on board much sooner than ever.
"How can you create differentiating strategies and teams that would convince the client you are really the one who should be handling their precious resources?" asks PSMJ consultant Christopher P. Martersteck, AIA, LEED AP, DBIA, AECPM.
Martersteck answers that question with seven simple tools for project planning:
Create a road map for the project. This should take about 30 to 60 minutes for small projects costing less than $20,000. A bigger job might take most of a day to flesh out appropriate levels of detail. Multi-million-dollar projects might take the better part of a week. Everything has to be kept in accordance with the scale and complexity of the work.

Be efficient. A consistent project management process will prevent unnecessary wheel reinvention. "If a project manager with a reduced attention span can't find something they're looking for in a few minutes, they'll reinvent their own version, and that's super inefficient," which means less time to do the work, says Martersteck.

Be specific. Convert the client's goals into critical success factors. Make them specific, measurable, achievable, results-oriented, and time-phased. If a component of the project does not have each of these elements, start at the beginning and make them more specific. Continue asking clients good leading questions to get detailed responses until you have what you need.

Discuss details with clients. Be sure you are clear about what is—and what is not—in the scope of the work. Show them a work breakdown structure that defines tasks, subtasks, deliverables, and who is responsible for the completion of each task. This level of detail is necessary to monitor how much you've spent versus how much you've achieved. You'll be able to see when you're going over budget—and can adjust accordingly.

Include all costs. Not budgeting enough for construction administration services is an industrywide problem. Many people budget around 15 percent, but that figure typically should be closer to 25 or 30 percent.

Limit what you share. Define the sequence of work, duration, cost, and progress goals, and include project management as a separate line item in your budget—but consider this last one as internal information only. "Clients are focused on the bottom line and some might try to convince you that project management should be tossed in with overhead," says Martersteck. It should not—but it should be between 6 and 14 percent of the total project fee, in inverse proportion to the total project size.

Use common definitions. If a firm's view of quality is to conform with industry standards to make a space suitable for its intended purpose, and the client's view is to be as creative as possible on an unyielding timeline, you'll likely have unmet client expectations. "There goes repeat business and recommendations for future clients," says Martersteck, "so synchronize with clients on quality.

While other associations may bring together project managers across a wide range of industries, the challenge is that different industries have different priorities and needs. Not here: The A/E/C Project Management Association has one purpose for one industry.
For more project management tips, checkout these PSMJ blog posts:
What Are The Traits Of The Best Project Managers?

10 Things Every Project Manager Must Know

Are You a Project Manager or Project Admin?

Refuting Three Common Manager Complaints