A/E Management Compensation
Benchmark Tool
Publisher: PSMJ Resources, Inc.
Date Published: 2023
Format: Excel
Price: $599
For previous versions of this tool contact Diane at dconstantine@psmj.com or call (617) 965-0055.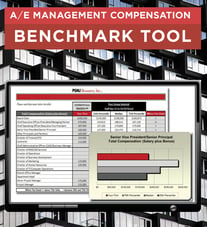 This one-of-a-kind product provides MS Excel spreadsheets containing the peer data you need to evaluate your compensation performance....already installed in the tool.
Once you enter your own firm's data, you can compare your compensation performance to your peers. It's that easy!
With the 2023 A/E Management Compensation Benchmark Tool, you get inflation-adjusted compensation comparison data at your fingertips...without having to do research.
This data comes directly from the PSMJ A/E Management Compensation Benchmark Survey Report.
Determine instantly if your management raises are in line with the rest of the industry, all while saving hours of tedious number crunching.
SAMPLE PEER GROUP COMPARISON CHART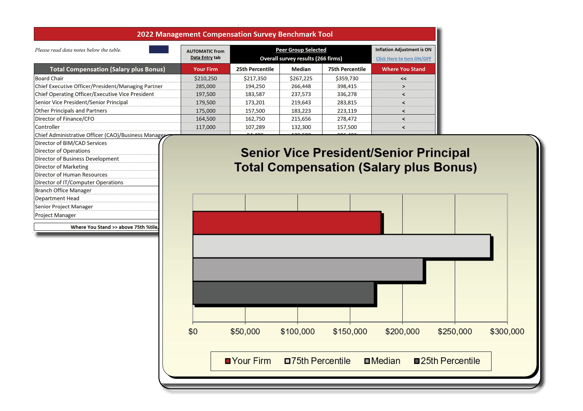 ---
RELATED PRODUCTS