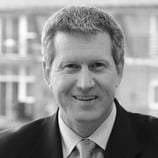 Bill Hinsley

Bill knows what it takes drive business development success as a seller-doer in the A/E/C industry. His experience includes roles with renowned international firms ARCADIS and Atkins, where he spearheaded a wide range of projects. Bill also pioneered a successful business development plan and led efforts that attracted more than $200 million of work. He brings his extensive hands-on project delivery experience combined with proven revenue generation skills (and high energy teaching methods) to ensure you leave this program with the actionoriented skills you need for immediate success.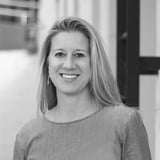 Elise Kirchhofer

In her consulting role with PSMJ, Elise Kirchhofer shares experiences from her diverse background as she leads the project management and other training programs. Elise has the unique experience of having served on the design, construction and Owner's side of a project. With over 20 years of experience in the A/E/C industry, this background allows her to understand the project and processes from all sides of the table.

Elise is a professional engineer who spent 15 years practicing at a national MEP firm, Henderson Engineers. As Vice President at Henderson, Elise led a team of engineers responsible for managing a wide range of projects, from small national accounts to large complex healthcare and commercial projects exceeding $100 million.