It's one thing to be in the right place at the right time. But it's what you do with the opportunity that counts.
Brian Runberg launched his firm, Runberg Architecture Group, in Seattle about 20 years ago, just at the beginning of a remarkable growth period for the city. Thanks in part to a booming tech industry, Seattle was soon recognized as the fastest growing city in the U.S. The firm, a member of the PSMJ Circle of Excellence, quickly grew to a 35-person shop focused on creating sustainable mixed-use environments for the area's thriving urban neighborhoods.
PURPOSEFUL DESIGN
"We were lucky, but we made the most of our good fortune by differentiating ourselves through our work," Runberg says. The key to their success, he believes, is the fact that every project begins with clear intent specific to the building's unique setting.
"Each project requires a design that responds to its purpose," he says. "Even if it's just a sketch on a napkin, it starts with intention." That design, he says, is then refined and carefully executed from the beginning sketch through construction completion.
One example: the Jackson Apartments, which were set to be completed in June, which includes 532 apartments, retail space and common areas in Seattle's Central District, a culturally rich neighborhood recognized for its historic African-American community. Distinctive patterns, textures, and practical art thoughtfully reflect the neighborhood's heritage woven into the landscape.
Another project, the Odin Apartments, is in the city's resurgent Ballard neighborhood, a maritime community with a Scandinavian history. Influenced by Nordic roots, its design reflects a geode metaphor, referencing the geology of the region.
Runberg says he doesn't always expect the public to immediately recognize these design references, only that they evoke a reaction. "It's often a subconscious response that there is authenticity in the building," he says. "When we randomly ask people what they think of a certain element, they'll often respond, 'I don't know what it is, but I like it.'" In each project, he says, the "intent" comes to the design team through an evolutionary process of discovery that includes cultivating questions of the community.
"It's their neighborhood, but it's up to us to represent it truthfully," he says. "Property managers have identified that tenants tend to choose a building, and stay longer, because of its thoughtful design."
MORE THAN DESIGN
Elements of intentional design include cost effectiveness and practicality; Runberg says more than 80 percent of the firm's projects are sustainable and some of the most energy efficient in the nation, all completed at market rate.
"We take this approach because it adds value," he says, "in attracting and retaining tenants and lowering operating costs, and it can be executed with market-rate budgets."
Internally, he says, the firm is nonhierarchical, and its size is managed carefully: "We intentionally keep to under 35 employees. If you get bigger, you need a middle level of management. That means that people get farther away from the work, and projects get diluted. We want everyone to be excited about each project we touch."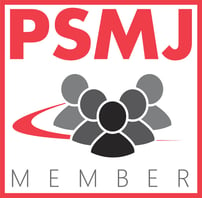 Begin a 30 Day Trial PSMJ Membership for just $19!