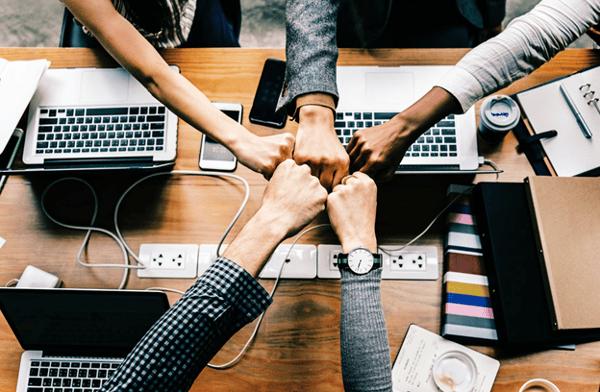 Remote offices are becoming more popular each day. Despite this growing trend, however, you may be worried about whether this type of flexible work arrangement can really work for your small business.
Since remote teams are still a relatively new concept in the business world, it makes sense to have concerns. So, keep on reading through the list below to ease your fears and put this concept to work to help your small business thrive.
Removing Physical Interactions Will Have Negative Effects
The whole purpose of a team is to work collaboratively on projects to ensure an organization's success. If these routine interactions are important to you and your small business, know that you can effectively communicate with staff and team members from afar. You can use messenger apps and video conferencing services to collaborate virtually with your workers and get the "facetime" you need, all while cutting your office expenses. If you're concerned about keeping everyone on the same page when it comes to meetings and projects, you can hire an automated speech-to-text service to transcribe the calls. These services guarantee near accuracy depending on the quality of the call, they can cost as low as 10 cents per minute, and transcriptions can be delivered within minutes after the calls.
Bringing On a Remote Team Will Have Legal Consequences
It's reasonable to have concerns about breaking the law whether you decide to hire remote workers or permanent employees. That's why it's important to read up on employment laws and regulations in order to remain compliant. These laws include worker's compensation—a type of insurance that benefits workers who become ill or injured from their job—and paying all taxes related to employment. You'll also need to familiarize yourself with the Family and Medical Leave Act, the Americans with Disabilities Act, and the Equal Pay Act.
Hiring and Retaining Remote Staff Will Be Too Expensive
You may be on board with a flexible, remote schedule for your employees, but you still may be concerned about how hiring those employees will impact your bottom line. If you cannot sustain regular, full-time staff, you can always turn to contract employees. Also known as freelance workers, you can find temporary remote staffing through job boards for tasks involving design, writing, web development, virtual assistants and even sales.
Managing Productivity from Afar Will Be Too Complicated
This is one of the most common concerns managers and business owners have when it comes to establishing a remote team: productivity. However, you may be surprised to learn that employees who work remotely actually tend to be more productive. With less office chatter and fewer distracting coworkers, employees can really focus on their daily tasks. Plus, working remotely allows your employees to work when they feel most energized, which can lead to better overall results for your team and more success for your small business.
Working From Home Will Become More Boring Over Time
Are you avoiding a remote setup for your team simply because you don't want to get tired of working from home? Well, you can resolve any concerns over boredom by creating an office in your home that will keep you energized and focused. Be sure to keep your office comfortable, and also add some personal touches to keep your work hours from draining you. Of course, one of the benefits of a remote office is that you can take your work with you anywhere, including local coffee shops, outdoor areas, and even co-working spaces. Co-working spaces can be a wonderful solution for remote workers and provide a much-needed break from home.
Remote and Flexible Schedules Will Not Fit Long-Term Needs
If you already have a team of full-time or contract employees, you may be more worried about whether utilizing a remote setup will really work for your small business. As you can see with the information provided above, working with a remote team can have some major benefits for your employees, your business and your own productivity. Still feeling apprehensive? You can always ease into flexible schedules for your team. Have staff work remotely part of the week until you are comfortable instituting more permanent remote arrangements.
Exercising caution when establishing or shifting your team model is always a smart move. Just be sure that your concerns over setting up a remote team of employees are not preventing your small business from truly thriving. Remote employees, or even freelance workers, can provide the extra help and expertise your business needs, without the need for additional overhead. So don't be afraid to put this flexible work option to use for your small business! Working with a remote team really can work for most businesses.
Author Bio: Tina Martin, a contributor to ideaspired, stays busy as a life coach and works hard to help herself and her clients achieve a healthy work-life balance.
Photo Credit: Pexels
Now its your turn: We invite you to submit a blog post on any hot topic related to the A/E/C industry.