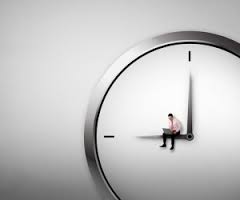 If you work in a project-based business, finding ways to incentivize your project teams can present some delicate challenges. No two projects are alike. There can be any number of variables that affect the financial performance of the project and, often times, those variables are outside of your team's ability to control them.
Client, market, project type, even time of year can all have an influence on a project's profit. So how do you incentivize your team in a fair way, in an unfair environment?
Different Methods of Incentive Compensation
1. Bonus based on firm's overall performance. Most firms will offer a company-wide bonus based on the firm's overall performance. This is usually reflected as a percentage of an employee's overall salary. So, a 10% bonus for an employee making $65k a year would be eligible for $6.5k in annual bonus. This is a widely accepted model because it makes things easy, transparent and is great way to show your employees that you appreciate their hard work. The biggest issue with this model, however, is that it doesn't incentivize the individual to go above and beyond their expected workload or strive to meet any development goals.
2. Bonus split between personal goals and company performance. To add that extra element of incentive based on personal goals, what often happens is that firms will split the bonus structure so a certain percentage of it is based on the employee attaining pre-determined goals that have been outlined by their manager. This is typically things like certifications, utilization targets or some other benchmark for production. Using career goals and standard review periods should be taken very seriously and vigorously monitored and managed. If managers don't reinforce goals and constantly work with their team, then this model loses its effectiveness. Approaching incentive compensation this way is the most common and a pretty fair way of motivating your team. It's not bad, but there are other ways.
An important distinction to make at this point is the difference between career goals and work performance goals. As mentioned earlier, many firms will use certifications and utilization targets as common metrics. There is a distinct difference between these two goals. Certifications can be very straightforward but utilization can be tricky. An employee's utilization depends on them being scheduled on a full slate of work, as well as that work being billable. To make things more challenging, an employee working towards career development goals, often needs to take time away from billable activities, dragging down utilization. If you're not careful, you could be setting incentive compensation goals in conflict with each other.
Goal setting doesn't always have to be based on the individual's career development; it may be good to mix in some firm goals as well. Things like daily timesheet entry or adoption of new internal processes or software are some good examples. It's a great way to get the best of both worlds in terms of motivating your team, and providing a tangible benefit to the overall performance of the firm. You can also directly tie daily timesheets to improved project profit and hence more bonus pay. A very nice circle.
3. Bonus based on project performance. With the right tools in place, a firm can also adopt a scoring system for project performance by individuals on the project team. This would be direct input from the project manager rather than the employee's supervisor which are not always the same person. This helps to have a more direct tie to an individual's performance on the projects they work on. It can also help distinguish who is truly a high performer vs someone just trying to meet bonus goals. With enough projects and scores, you can wipe out any concerns of favoritism but it is still a good practice to mix up the teams when you can.
These tips are great for staff, but what about project managers? This can be just as tricky. After all, the same challenges exist of project financial performance not always being equal. A good practice, is to establish a base line performance and incremental improvement goals. So if your 2016 jobs averaged 12% profit, this year you should shoot for 15%. This helps take some of the uncontrollable aspects out of rewarding project managers that have more profitable clients or market sectors.
About the Author: Brian Siefkes is Product Marketing Manager, at Deltek. Brian has specialized in providing solutions designed specifically for Architects and Engineers for over eight years. His focus is on working with customers and industry leaders to understand the market needs and best practices. By recognizing what firms need, Brian is able to help shape the solutions that empower firms with the tools they need to succeed.
Whichever path you choose, having the right tools in place to manage reviews, score project performance and track project financial performance will put you ahead of the curve, and Deltek has solutions that can help. Deltek focuses solely on project-based businesses and provides solutions specifically tailored to how your firm operates. For more information, visit www.deltek.com.

In today's fast-changing and competitive landscape for architecture and engineering firms, the role of the HR professional is becoming more strategic and more critical than ever before. You need the latest thinking on finding the best talent, a solid grasp on emerging trends in ongoing learning, the most innovative and effective approaches to performance management. These topics and more will be covered at PSMJ and TEEG's 2017 A/E/C HR Summit, taking place April 19-21 in New Orleans.