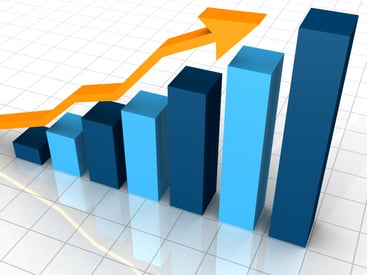 As discussed often in this blog, benchmarking is crucial to firm success. And so, now is the time to put financial benchmarking on your agenda.
PSMJ Resources' A/E Benchmark Survey Reports are known as the Gold Standard. And those who lead profitable and growing firms will tell you—firms that benchmark enjoy greater and more sustainable success than their peers who do not measure and compare performance.
Let's face it—when you are engaged in strategic planning without benchmarks, you're just shooting in the dark! What is the first step to becoming a benchmarking firm? Participate in PSMJ's A/E Financial Performance Benchmark Survey. Why?
Here are just FIVE great reasons:
Firms that participate value hard data and are more likely to benchmark their performance than the average firm. The most profitable firms in the industry measure themselves against the best performers. The process begins with entering your data into a pool with your peers.

Only with firm participation will there be vital information for the entire industry to realize better performance. Together, you and firms across North America generate current, accurate, and significant benchmarking data for 2018.

For participating, you'll receive a FREE Benchmark Tool—this is an excel-based, interactive tool embedded with key data directly from the information gathered from contributing firms. Using this tool, you're a click away from comparing your firm with those of your peers.

Only participants can take 40 percent off the retail price for the 2018 A/E Financial Performance Benchmark Surveys!

And you get the information first—way before anyone else in the industry!
And there is more. When you participate you get an insider look at many of the key metrics we include in the final reports.
So … an insider look, easy-to-use tools, and final reports at the lowest available price. What is the next step? Participate now by downloading the A/E Financial Performance Survey questionnaire.