Keeping pace with technology is among the key challenges faced by many A/E firms. Here are tips from a panel of recurring Circle of Excellence (COE) members. Representing the top 20% of participants in PSMJ's annual A/E Financial Performance Benchmark Survey, 66 exceptional firms made it onto the exclusive list this year.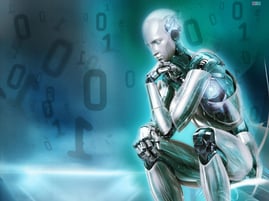 Don't be afraid to invest in new technology
With more than 22 years of experience in urban and rural roadway design, Glasgow, KY-based American Engineers, Inc. (AEI) is a professional engineering firm with a successful, proven history of providing innovative and cost effective transportation, structural, geotechnical, and environmental solutions to their clients.
AEI's leadership recognized that the firm was outgrowing its software package for accounting and project management. Though finding and implementing new software on a firm-wide level can be daunting, CEO Ben Quinn, Sr. jumped in head first, making calls, doing research, and attending financial seminars. After deciding on Ajera, Quinn, Sr. and other members of AEI's leadership committed themselves one hundred percent to integrating the new technology in their firm.
"When we first wrapped our arms around Ajera, we spent a good year setting everything up on that software," says Quinn, Sr. "We took our time to make sure we did it right and committed to it fully. Now, we're updating again—we're in the process of transferring over to Ajera 8. We always try to stay ahead of the curve."
Use technology to your advantage
Founded in 1922, the 140-person multidisciplinary design firm BWBR, with offices in St. Paul, MN, and Madison, WI, helps create innovative, efficient, intuitive environments by providing clients with comprehensive solutions to complex needs.
BWBR President and CEO, Pete Smith, AIA, who has been with the company for more than 27 years, attributes the firm's remarkable 93-year longevity and continued success to its culturally ingrained, business-centered mentality. The firm supports this mentality by emphasizing technological advancement, institutionalized employee training, and clear target-setting.
Back in the mid-'90s, BWBR created a custom project management software that allowed Smith and other members of BWBR's leadership to determine project and staffing needs at both the micro- and macro-levels.
With the aggregate data compiled by this tool, they were able to accurately anticipate hiring needs and sales opportunities. "I think too many firms these days continue to work on the idea that, 'Oh, we're a little busy, so we need to hire' or 'We're a little slow, so we can fire,'" says Smith. "They're constantly going from one extreme to the other. We, however, can anticipate months in advance what's going on with our staffing and determine if you we need to amp up our sales, maybe take on a project that we need to fill in a gap, or start looking at how we might adjust our staffing. But we do that with several weeks—if not several months—of lead time."
With their recent conversions to Deltek and the adoption of Newforma's Project Analyzer software, BWBR is ensuring that their technology stays current with their changing needs.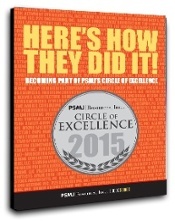 This article is an excerpt from PSMJ's recently released complimentary ebook Here's How They Did It! Becoming Part Of PSMJ's Circle of Excellence.