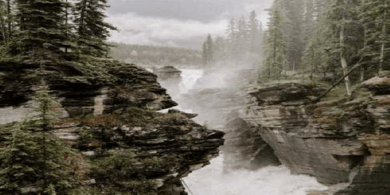 How long will it take to license your firm for work in a new line of service, or a new jurisdiction? Often architecture and engineering firms ask that question because they've identified a promising opportunity, or they've been invited to jump in on one.
The answer, unfortunately, is not that simple. Licensing can take anywhere from 4 to 20 weeks, depending on a host of factors.
By understanding the variables at play, however, A/E/C firms can approach licensing with clear expectations and predictable results. Following are the primary considerations that affect the licensing horizon for entering a new service or geography, along with tips for getting there as quickly and painlessly as possible.
COA Requirements
Firms must obtain engineering certificates of authorization (COAs) in 37 states; 36 states require COAs for land surveying; and 29 states require licensing for architecture firms. Many states provide joint COAs for engineering and land surveying, and some provide a design firm COA covering multiple A/E professions. Other states require require separate COAs for specific engineering disciplines, or for every branch office location. All of these factors determine the mix of licenses required for a particular set of plans.
Qualifiers
Another aspect that affects a firm's licensing timing is its qualifier force. Since COAs generally require appointment of a professional in charge of each licensed service, and in some cases for each branch office, firms may need to have licensed qualifiers in new disciplines and locations to obtain a license.
Ownership, Management, and Legal Structure
Many states have specific requirements for ownership, management, and legal structures of A/E/C firms. Connecticut, Michigan, Minnesota, New York, and North Carolina have particularly stringent ownership and management standards. In some cases, firms must form a new entity to meet these requirements, which can extend the timeline and complexity of the path to licensure substantially.
Name Requirements and Approvals
Another fundamental aspect of licensing for A/E/C firms is name approval. At least a dozen states require A/E firms to receive approval from the appropriate licensing board before registering with the secretary of state and pursuing firm licensure. In some cases, review is required for names that refer to the licensed profession, while others require review if the profession is omitted from the name. Often states require specific suffixes for professional firm names. For these reasons, firms often need to file for a fictitious name when entering new states.
Foreign Qualification
Where COAs are required, firms will likely need to factor in time to register with the secretary of state, a process known as foreign qualification. This process can take anywhere from a few days to six weeks. This certificate of authority chart will give you an idea of where a specific state falls on that spectrum and whether expediting is available.
Application Process
Some state license applications are simpler than others, but this is not always evident from a cursory review of the guidelines. California, for example, doesn't require an engineering COA, yet the state requires an organization record that takes longer to complete than many license applications. Many states provide online portals for submitting applications, but this doesn't necessarily mean faster processes, either. The best way to assess the application process is to contact a specialist who completes these filings routinely.
Board Review
State processing times for A/E/C licenses are never guaranteed. Some states publish estimated times on their websites, but these are not always up to date. And unlike secretary of state filings, which sometimes provide an expedite option, there isn't a shortcut to license approval. Because COAs are approved at monthly or quarterly board meetings, review generally takes from 4 to 8 weeks. The best way to get an accurate estimate of current review times is to call the state.
Research Carefully
The key to faster, more reliable licensing outcomes is researching requirements and following instructions carefully. In some jurisdictions, more than half of applications are rejected for minor errors or missed prerequisites. Having flawless paperwork is the best way to speed review and approval of any state filing. Harbor Compliance's Information Center is a great place to start your research, with thousands of pages of free resources on licensing and other regulatory requirements. Our Engineering Licensing Definitive Guide is also a great resource for A/E/C firms.
Given these complexities, it clearly pays to plan ahead and address licensing proactively to position your firm for growth. If you wait until an intriguing opportunity comes along, you may be too late.
Harbor Compliance is not an accounting or law firm and does not provide tax, financial, or legal advice.

About the Author: Christian Haring is an Account Executive at Harbor Compliance, a provider of licensing software and fully managed solutions for A/E/C firms. With a focus on mid-sized and large firms, Christian understands the need for precision and clarity in managing multi-jurisdictional licensing. Christian's core focus is providing compliance as a growth enabler for his clients. He is available to answer your questions at 717-298-8128 or charing@harborcompliance.com.

Harbor Compliance is a sponsor and exhibitor at A/E/C THRIVE 2019: The Growth, Profit, and Success Summit for A/E/C Firm Leaders taking
place October 2-4, 2019, in New Orleans, LA.
This unique conference is an opportunity to hear directly from the leaders of top-performing firms and other industry visionaries on specific growth, profit, and performance improvement practices and how to replicate them.