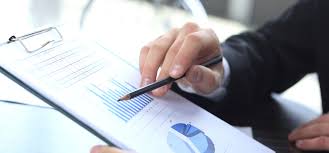 Profitability at leading architecture and engineering firms is on the rise again and up to near-record levels, while gross revenue growth has remained steady, according to PSMJ's just released 2018 A/E Financial Performance Benchmark Survey Report.
Looking closer at numbers, participating firms reported an increase in operating profits (before discretionary bonuses and taxes) as a percentage of net revenue to a median of 15.9% this year. This follows a sharp decrease from an all-time high of 16.2% in 2016 to 15.0% last year.
While the percentage of operating profits increased 6%, the percentage of change in gross revenues fell 3% from 8.7% last year to 8.4% this year. Although the first decline in gross revenue growth in five years, this is still an indication that revenue remains steady.
"The 2018 edition of PSMJ's A/E Financial Performance Benchmark Survey Report reflects a design industry experiencing steady growth of gross revenues and stable overhead rates," offers PSMJ;s David Burstein in the report. "Profitability is up to near-record levels, and staff growth remains positive. "
But has everyone in the industry knows, this has not always been the case: As the economic climate shifted to severe contraction and recession in 2010, profits were squeezed as overhead costs increased faster than revenue during the prior three years.
The design industry slowly began to recover and firms were eventually able to raise prices, hold the level of overhead costs steady, and generate increasingly higher profits. By 2016, profitability exceeded the all-time highs set in 2007, and this year's results remain at near-record levels. "Whether these high profit levels can be sustained and remain for a comparable period of time will be the subject of future reports," Burstein concludes.
"The A/E industry in North America continues to fire on all cylinders, and this survey data is another indicator of this," says PSMJ founder and CEO Frank A. Stasiowski, FAIA. "Of course, we all know that demand for architecture and engineering services follows a boom/bust economic cycle. While it may seem counter-intuitive, this is the time to start planning for the 'bust' period that will certainly come at some point."
When firm leaders get busy on projects, they often take their focus away from initiatives that are critical to long-term growth and success, such as ownership transition planning, business development, and strategic planning…and these are the firms that get hit hardest when market conditions shift. "The need for good business strategy doesn't go away in a good economy!" Stasiowski says.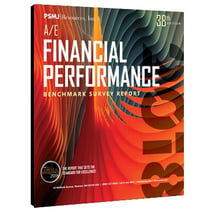 With data from 361 A/E firms across the United States and Canada, the 2018 PSMJ A/E Financial Performance Benchmark Survey Report is the go-to industry resource for A/E firm leaders to see exactly how their firm matches up to the industry on dozens of financial and operating key performance indicators. Now in its 38th edition, the comprehensive report provides the most robust research and insight available for making critical decisions that impact the financial management success of an architecture or engineering firm.
PSMJ's 2018 PSMJ A/E Financial Performance Benchmark Survey Report is available individually or as part of a survey bundle here.