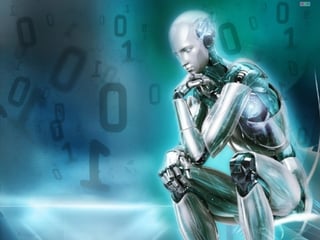 Adopting digital technology can be a daunting task for A/E/C firm leadership. It's expensive, time-consuming, and can be a real challenge to get buy-in from even your most tech-savvy staff.
Because complex design and modeling software is such an expensive necessity, simpler technology applications are often overlooked or assumed to be just as difficult to implement.
But firm leaders should examine which of their other current workflows would benefit the most from a digital solution to replace slow and inefficient processes. Many firm principals have begun to realize that investing in information management is as important as investing in their design software, in particular when it comes to collecting and organizing something as crucial to a firm's intellectual property as its product and material research, knowledge, and expertise.
From our decades of experience as project advisors and project managers, we've recognized time after time how the product selection process is constantly short-changed. Too often, this information is not sufficiently developed until late into the CDs when the project team is already stretched thin to produce and coordinate all the drawings. This is largely an analog, inefficient workflow, one that could be vastly improved by adopting the kinds of information management best practices that other professions adopted long ago.
Based on discussions we've had with several hundred architecture and engineering firms across the nation, we've discovered some surprising realities:
Few firms have a centralized product information database that its staff can easily access for current information. People are constantly wasting time re-researching products that their colleague just vetted on a similar project.

Most firms store their product data by project in hard-to-find places, like cryptically named Word and PDF files, embedded in drawings or Revit models, or in nested project folders not known or accessible to everyone.

Often, one person is designated to be the expert for the specs used on specific building types; no one else in the firm matches this "gatekeeper's" depth of knowledge and experience. What happens when they're not around? Brain drain is a real challenge for most firms in today's strong economic environment.

There's usually no one person responsible to regularly update the firm's product library–physical or digital. And that means no one takes responsibility. When problems associated with a specific product occurs, most firms don't have a system to record that lesson learned. This dooms the next project team to repeat the same mistake.
If this sounds familiar, it doesn't take much to start implementing a digital information management solution.
If you don't have a central database for product information, get one. There can't be improvement in your firm's efficiency and productivity without recognizing that all critical product data must be managed from a centralized database.

Identify how you want this information to be organized and what the layers of access and permissions should be. Documenting this makes adoption of the new process easier. Some firms like the idea of a small group controlling all the content of the database, while others want everyone in the firm to be able to contribute content. The right answer depends on how your firm likes to collaborate.

Identify the employees who have previously shown themselves to have an understanding for applying technology and a willingness to show others how it will benefit the entire firm. Give them the time necessary to make the initiative a success and get buy-in from others in the firm.
Digital information management platforms are a kind of intellectual property. Firms that utilize them will be better positioned than their competitors who continue to rely on outdated storage methods. With a central platform, not only will key insights and knowledge be readily available with a single click, project teams will be able to collaborate and work more productively. This wealth of information creates valuable institutional knowledge that enables everyone to avoid repeating past mistakes and help to avoid new ones. Implemented properly, it will lead to greater efficiency, decrease the risk of errors and omissions in CDs, while creating a valuable new firm asset.
We encourage you to check out how Arazoo can provide such a solution to your firm.
About the Author: Brad Cronk is a co-founder of Arazoo, a web-based visual information platform created to help design professionals collect and organize product and material information. He has over twenty years of experience in the design and construction industry as an architectural designer, curtain wall consultant, and owner's representative. He has worked with Barry LePatner for over 16 years, and is a principal of LePatner Project Solutions LLC, which provides project management services to real estate owners and developers, investors, and non-profits. Brad is a licensed architect and LEED BD+C AP.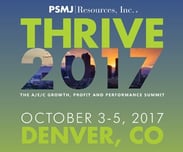 Arazoo is a Silver sponsor of PSMJ's THRIVE 2017 taking place October 3-5 in Denver. Are you ready for two high-energy days of inspiration, networking, and fun? THRIVE 2017 is your chance to learn, to network, and to get an eye-opening perspective on what the world's most successful A/E/C firms are doing right now to thrive. This unique annual event attracts senior-level executives from a wide range of A/E/C organizations located around the world. Registration is now open!