What unique methods does your firm used to attract new talent? Let us know!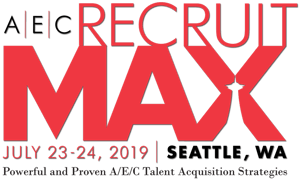 The surest way to firm success? Find and hire the best!
At A/E/C RecruitMAX 2019, you'll learn how to compete for top design and engineering talent using new strategies, technologies, and processes. It's the essential learning and networking event for firm leaders seeking maximum return on recruiting investment. Join your colleagues and leading recruiting experts for this intensive immersion in sourcing, identifying, attracting, and landing the most important new contributors your A/E/C firm will ever hire.