The marketing department of every architecture and engineering firm I know would absolutely love to have their firm show up in the category known as "trending."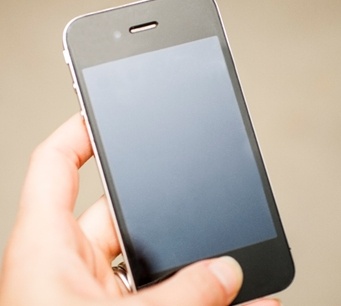 For those of us who don't keep up with each and every current fashion in language, the Urban Dictionary defines trending as "… a mutilation of the English language that means 'currently popular.' "
Whether or not you think of the term as a mutilation, it is in the current lexicon. And whether you like the term, its essence is something we all would like our firms to exhibit.
This was driven (pun intended) home to me this week when I read an online update on energy-efficient cars. The car discussed in this piece is the Tesla Model S, a very snazzy sedan that is entirely battery powered. According to "Green Car Reports," the Tesla name is the most Google-searched car brand in the US. Second is Bugatti! Now, Tesla has had some dicey news reports of late, with several car fires caused by road debris. But even with these episodes, the Tesla name gets lots of searches.
Now, admittedly, a snazzy car is something most people will search out on the web. Far, far fewer will search out a good and highly reputable A/E/C firm. But the question arises: How can we get to be a "trending" search term among that small audience?
Here are a few suggestions that will get your firm among the more searched for (and sought after) firms in our industry:
Engage your thought leaders in a dialog on the future of some aspect of your industry and publish their results, either online or as a nicely done paper copy mailed to key clients with a signed letter from one of the thought leaders on your letterhead. Get the most mileage out of the piece. Be sure to post the work on your web site. If you can get your local newspaper to run a feature on "the future of…," even better.

Sponsor and host a technical meeting in your field of expertise. Chair the event, inviting your clients, vendors, potential clients, competitors (how better to pre-interview people you want to hire?) If you can host the meeting at a project site (building, client auditorium, etc.), again, even better!

Volunteer… and encourage your staff to do the same. Few firms in our industry really embrace the "giving back" philosophy, what with competition, price-cutting, profit margin benchmarks, etc. Yet encouraging a culture of volunteerism gets you recognized. Don't just do it… make sure you leverage the commitment on your web site and in the local media. The idea, is, don't do the volunteering just to get recognition. Instead, do it for the right reason… to give back. But there is nothing wrong with celebrating by letting others know what you are doing. And that can help your firm become a trending organization.
Are there other ways to become a trending firm? Absolutely! As you try out ideas, let me know what works for your firm. If we see several responses, we'll do a follow-up post on your successes.

About the Author: Eric Snider, P.E., is a Principal with SynTerra Corporation. Eric frequently writes and speaks on marketing and business development.
Other Social Media-Related PSMJ Blog Posts:
AEC Social Media: Myth vs. Reality

Get Social Media Smart in Four Easy Steps

Twitter Checklist: 10 Tips to Increase Client Engagement

How to Turn Employees Into Firm Advocates on LinkedIn

Is LinkedIn an Effective Tool for Marketing in the A/E Industry?

How A/E Firms Can Use on Instagram Today