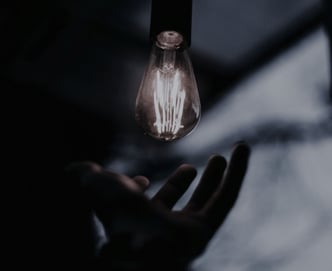 Can you grow your architecture or engineering firm's revenue from $25,000 a month to $100,000 over the next 12 months? It may seem too simple, as the thought of quadrupling your firm's growth in under 12 months may sound impossible.
I'm here to tell you it isn't.

Here is a four-step process that can help your firm achieve it!
1. Craft a High-Value-Front-End Offer
Chances are you already doing this in one way or another. It may just lack structure, and need to be positioned for your ideal high-value client.
A front-end offer is a structured way of your firm delivering its genesis phase services, the services that all projects need in the beginning. Position this correctly, and your firm will have a vehicle that's highly profitable, easy-to-sell and easy to deliver. Not to mention that the front-end offer opens the door to back-end full-blown architectural services.
Think about it this way, not all projects lead to a development order, but all projects need front-end work: site analysis, feasibility studies, financial performance analysis, and I could go on but don't want to get into the weeds. That's for later.
What you are looking to do is create a consistent and predictable source of revenue for the firm. A front-end offer is that vehicle.
2. Attract high-value clients. Systematically.
Easier said than done? Yes and no. It says systematically not automatically. You need a system in place, a process that can reach new and ideal high-value clients, and gravitate them to your firm and its perspectives.
You can leverage LinkedIn, content, and a business development rep to do this.
You need to have this system in place and draw your perfect high-value client towards your firm. Without a reliable attraction system in place you never know where your next work is going to come from. Things are unpredictable and growing the firm is hard.
When a strong attraction system is in place, you are relevant to high-value clients from the moment they first come into contact with you until they become a client.
This is the key to quadruple your firm's revenues in the next 12 Month.
3. Engage and nurture the audience. Automatically.
This one can be and is accomplished automatically.
The key is to nurture your new high-value prospect over the course of three weeks or so, and then engage.
People will not fill out your contact me form to hire you for the next project just because they saw your blog or some video about your firm. It just doesn't happen like that.
When you implement a process that creates an omnipresent effect and nurtures your audience, you are engaging your prospective clients with a one-to-many approach.
As you cultivate the audience amazing things start to happen! They see you as the most relevant choice in their market and they start relating their future projects to your firm.
The result is a bigger, more engaged audience of high-value clients that look at your firm as the leading expert and most relevant choice in the niche market sector.
Oh yeah, did I mention you can now command a high-value price?
4. Connect and close. Intimately.
When you have a vibrant audience ready to work with you and a front-end offer that solves their problems, you will experience more revenue. How much well, if you are at $25,000 a month, you can go up to $100,000. This is the difference from a low six-figure firm to a seven-figure firm.
You want to create an intimate connection with your engaged audience, connect them on LinkedIn, message them, invite them to have project calls, and have real conversations with them.

You and your BD Rep (yes, you'll want to hire one) will find that it is much easier to connect with people that know you, know your value, and actually look up to you and your firm as the experts for their projects.

This is an amazing thing that builds momentum around the firm. It's more than quadrupling your revenues; it also impacts your work and personal lives.
When you stop chasing leads and they now come to you, nurtured, engaged, the whole picture changes.

This is absolutely where you want to be!
About the Author: Ivan J. Lares is Chief Executive Officer | Senior Marketing Strategist at Sea Level Media. Vancouver, Canada-based Sea Level Media was founded in 2015 with a core mission of helping executive leadership at architecture firms improve the way they market their firms.