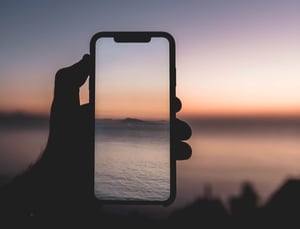 The architecture, engineering, and construction (A/E/C) industry is at a breaking point. Productivity and utilization are constant concerns, particularly in the construction sector, where labor-productivity growth over the past two decades has averaged one percent per year in comparison to 2.8 percent for the global economy.
These statistics, courtesy of McKinsey, illuminate both a problem and a significant opportunity, one that could boost the A/E/C market by $1.6 trillion.
With thin margins, significant competition, high client demand, and a labor shortage, A/E/C executives and managers are being asked to spin gold out of straw. If none of these external, industry-wide problems can be effectively addressed, they'll have to look inwards to make a change.
This is where technology—specifically artificial intelligence (AI) and automation—comes in. There are opportunities at every stage of the project life cycle to implement innovations that streamline communication, minimize risks, save time, and pinpoint opportunities for better margins. Adopting these technologies is a mandate for success in 2019.
With so many buzzwords being thrown around and so much new software on the market, it's essential to understand the spectrum of possibilities that are actually available. You'll need this broad knowledge to see which technologies actually make sense for your firm. Here are four concrete, productivity-boosting applications of AI and automation to show you the range of opportunities open to you.
Automated Time & Expense Data Entry: Time and expense management are essential yet mundane tasks that are prone to errors and delays. More and more firms are recognizing the value of software that streamlines this type of data entry through processes like automatic location tracking through a phone's GPS. Optical character recognition (OCR), a type of image recognition, is also extremely useful when it comes to converting receipts into expense entries, consequently saving time and reducing errors.
Smart Resource Planning: One vital way to enhance productivity is, of course, by ensuring that all employees and vendors are maximizing their time without burning out. Tech-savvy A/E/C firms are already using smart Gantt charts that automatically show dependencies and link to live time-card data. Learn more about Gantt charts here. There are also more nascent applications of algorithms that can help match the right skills to the right projects, identify employees at risk of attrition, and forecast labor shortages.
Image Recognition for Risk and Safety Management: Aside from OCR, other types of image recognition are being rolled out to make work sites safer. These kinds of AI can recognize, for example, hardhats or cracks in a foundation, and consequently notify builders of risks. Proactive monitoring like this is a win for productivity and—more importantly—safety.
Autonomous Equipment: Self-driving cars are already on the roads, so it's not surprising that related technology is showing up on work sites. Volvo has developed an intelligent compaction system for soil and asphalt operators, while Komatsu has been operating autonomous hauling trucks for 10 years. In a tight labor market, these smart machines go a long way in enabling less skilled workers to accomplish more advanced tasks.
These four applications only scratch the surface of what AI and automation have to offer to the A/E/C industry. There's also 6D BIM, intelligent supply chain management, natural language processing, business intelligence, and the internet of things, among so many other innovations.
I'll be discussing the significance of technologies like these in my session at PSMJ THRIVE, Understanding and Preparing for a New Technology Tsunami: Artificial Intelligence and the A/E/C Firm. Join me to understand more practical examples of AI, automation, and neural networks, and then evaluate your firm's readiness and assess which investments are right for you.
For even more information about the effects of AI and automation—among other transformational forces—on the A/E/C world and the professional services industry more generally, read this complimentary white paper: The Shifting Tide: Predictions for Professional Services in 2020 and Beyond.
About the Author: Steven Burns, FAIA, Chief Creative Officer, BQE Software, is a licensed architect and a member of the College of Fellows of the American Institute of Architects. He sold his architectural firm in 2007 to work full-time on the startup he launched to create ArchiOffice and EngineerOffice, and then brought his expertise to BQE Software, where he now guides the strategy for BQE Core. He earned his master of architecture from the Harvard University Graduate School of Design and his bachelor of fine arts from Syracuse University. His passions include ultra-endurance cycling (he's ridden across the USA in seven days) and working with Los Angeles Social Venture Partners to help innovative non-profits change the landscape for social justice.

BQE Software is a sponsor and exhibitor at PSMJ's annual conference to held October 22-24 in San Diego. THRIVE 2018 is your chance to learn, to network, and to get an eye-opening perspective on what the world's most successful architecture and engineering firms are doing right now to thrive. This unique annual conference attracts senior-level executives from a wide range of A/E/C organizations located around the world.