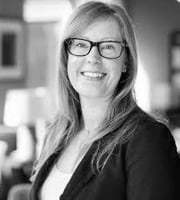 What's one thing you can do right now to improve your success rate when your architecture or engineering firm needs to fill a non-technical position? Maybe it's all in the pitch, offers one A/E/C recruiting expert.
PSMJ recently caught up with Lindsay Pearsall, Director of Human Resources at Aspect Consulting and active A/E/C recruiter. Aspect Consulting is a 100-strong (and growing) firm based in Seattle, serving clients with data mapping, environmental services, and geotechnical engineering.
In her last role, leading a boutique staffing firm, Lindsay sourced and place over 6,000 candidates with hundreds of firms. She is also on the faculty of A/E/C PeopleMAX, the only recruiting and employee experience conference just for the architecture, engineering, and construction industries.
PSMJ: It's a tight labor market right now, so you're probably pretty used to having to push a little harder when an opening needs filling, but can you describe a recent recruiting situation that surprised you?

Lindsay Pearsall: We recently had an opening for an entry-level administrative position, and it was surprisingly challenging. We had to change our advertisement three times to attract the right talent. The hiring manager had a couple of week-long vacations during the process and was surprised that candidates we had scheduled for interviews a week or so out would receive and accept offers and cancel on us, candidates that we did interview were outside of our comp range and overqualified, they would have accepted our comp but been bored with the work. We had to adapt. In the end, once we dialed in the right advertisement, we filled the position in 14 days from job post to acceptance.
The most frustrating part was the hiring manager feeling the need to settle based on the applicants and the pressure from staff to hire, but with a little patience and fine tuning, in the end, we found the perfect hire with the skills we needed and in the comp range. The issue was that our advertisement was drawing in the wrong experience, once we fixed that the rest of was easy.
PSMJ: Where are you focusing most of your recruiting energy right now?

Lindsay Pearsall: We continue to focus our recruiting efforts within networking. Part of our culture has always been to network for business and talent alike. We also are likely to start looking at more campus recruiting, but it will really depend on the type of roles we need to fill. I think the most important piece is to stay on top of employer branding to become a destination employer. That way, the best talent is drawn to the organization for the right reasons and recruiting takes less energy.
PSMJ: Once you've identified a recruiting target, what are you finding is the biggest challenge in getting that person in the door and working? We hear a lot about struggles with salary demands, competitive bids, relocation challenges, benefits package expectations, and perceived cultural differences.

Lindsay Pearsall: We are nimble, paying close attention to compensation trends and finding creative solutions to both bring on new staff but also ensure that our current staff are paid well and fairly within the market. We're located in an expensive area to live, so compensation really matters but so does the type of work and the leadership. We have fantastic leaders that bring in interesting projects that staff want to work on.
PSMJ: What's one thing you most want attendees to take away from you're A/E/C PeopleMAX presentation?

Lindsay Pearsall: I want attendees to look at recruiting as the long game – not a single transaction. A few small changes can have a big impact over time, but it's not an instant fix.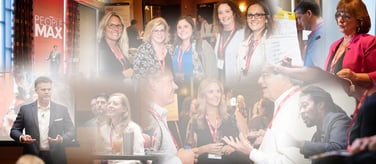 Want more of Lindsay's insights into what's working, and what's not, for filling positions at all levels of your firm, and keeping your high potential employees engaged and productive? Want to hear how 14 other experts with architecture and engineering firms are succeeding?
Come to A/E/C PeopleMAX in February 2020 and build out your action plan for dominating the battle for talent. You'll hear from an expert faculty ready to share war stories and successful methods for sourcing, engaging, assessing and landing the staff you need to maximize opportunities right now.