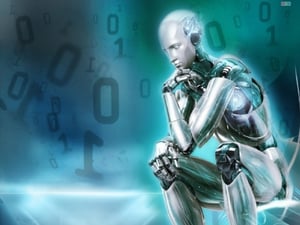 Think about your typical day. How much of your day are you directly connected to or surrounded by technology? From the minute you wake up with the alarm on your phone and throughout your entire day, our lives are inundated with technology and it can seem overwhelming and daunting, but as an industry, it's time for architects, engineers and construction firms to embrace technology today and prepare for technology changes in the future.
According to the Construction Intelligence Center, the global construction industry is projected to grow from $7.4 trillion in 2010 to $10.3 trillion in 2020. And yet, a 2004 study by the National Institutes of Standards and Technology estimated that $15.8 billion a year was lost in the construction sector in the United States alone primarily because of poor paper-based processes and software interchangeability. Fast forward 15 years and we really haven't made much progress and are standing in the way of our own success.
As an industry, we are usually late to the game when it comes to technology and it's time to make a change. We thrive on successful project delivery and technology is critical to the success of our firms today and well into the future. So, what are some of the key technology trends that are firms are starting to embrace today and what are key trends for the future?
Technology Trends Changing the Way We Work Today
These are not unfamiliar concepts for most firms, but are you getting the most from these technologies or is it time to step up your technological game?
BIM is helping our buildings tell stories and these stories will only continue to grow and develop. Now, how do we get the most from that information?

Mobile technology, which has been around for decades, but is taking on new meaning for construction sites so there are fewer stacks of drawings and more instantaneous communication via web conferences, videos, site inspections, etc.

Virtual reality and drones aren't just big kid toys anymore, but they are changing the way we manage construction sites, capture progress reports, train employees and access hazardous locations to name a few

3D modeling and printing are creating better insight and collaboration than before and can be delivered faster than ever

Project management and collaboration is ever changing as teams are more disperse and project sites aren't necessarily right next to the office including how project information is managed, how teams stay connected and how to keep projects on track from anywhere
Preparing for Tomorrow's Technology Changes

Now is the time to start thinking of the next wave of technology changes and make plans to not only understand what they are, but learn the new technologies and identify plans for incorporating them into your business when the time is right. Here are a few of the trends on the horizon that your firms need to learn more about
Adaptive Learning

Connected BIM

Internet of Things (IoT)

Project Information Management

Wearable Technology

Cloudier than Ever
Not sure what these are? Join me for a conversation about these trends at THRIVE 2018 on Wednesday, October 24 at 11:45 a.m. in San Diego. We'll dig into these trends deeper and discuss how these trends are impacting your business.
Embracing technology trends will be a key differentiator and can open up new opportunities for your firm. Firms need to take the time to learn about these trends, understand how they can impact our industry specifically and identify how to take advantage of them as you prepare for the future of design and construction.
About the Author: Liam McDermott is Deltek PIM Sales Representative, Canada & USA at Deltek.

Deltek is a sponsor and exhibitor at PSMJ's annual conference to held October 22-24 in San Diego. THRIVE 2018 is your chance to learn, to network, and to get an eye-opening perspective on what the world's most successful architecture and engineering firms are doing right now to thrive. This unique annual conference attracts senior-level executives from a wide range of A/E/C organizations located around the world.