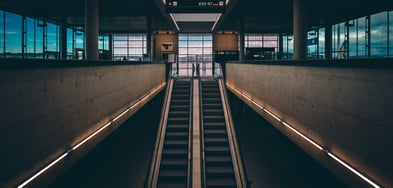 "Being open to dissent is crucial for any size organization," says Johny Garner, Ph.D., associate professor, communication studies department of the Bob Schieffer College of Communication, Texas Christian University.
Moreover, it is healthy to seek out opinions that don't agree with our own, he explains. "Stuff is going to come out one way or another. Better is comes out in productive way."
But many leaders and mid-managers are blissfully happy in their ignorance. They feel if they don't hear any complaints, all is well. "But you can't know it all," Garner explains. He acknowledges that an open door policy can work. "People do share. And there are companies whose culture is one where people aren't afraid," Garner says. "But it is difficult to set up that kind of culture."
Time Well Spent
It takes time to cultivate a culture where people are not afraid to disagree with leadership. This is especially true if it has not been open in the past, Garner adds. He suggests the following to move toward a climate where everyone can voice their ideas—good or bad.
Check your mindset. Leadership needs to acknowledge that they don't know everything. Everyone from the CEO to mid managers must understand that there are those on the front lines—implementers—who see things. Leaders need to understand that those who do the "doing" know things they don't. And they must understand that though they may have known things in the past, things change. "Recognize the need for feedback," Garner says.

Create a suggestion box. Tweak this idea. "Receive suggested feedback—good and bad—and report back to people on what the organization is doing about it. "Keeping track can be electronic or a simple bulletin board," he says. Follow-up is the key.

Recognize not everyone will be on board. Assume you will not get everyone to provide feedback. Eighty percent participation is a good number. "It takes time, but not all personalities are going to take part," Garners says.

Challenge worth doing. Understand that there is no easy way to make this happen, he says. Garner explains that the energy it takes to get people to share is "worth the effort." And he says the time to surround yourself with people who aren't afraid to challenge decisions and pet projects is when things are working well.
This kind of atmosphere will create a culture that is open and will improve the overall organization. Every firm has issues it must address. "Communication is key to a positive environment," Garner concludes.
What really makes a great leader? More than managing people or projects or finances, great architecture and engineering firms leaders can truly inspire and motivate others to perform at their peak. Whether you believe that great leaders are born or built, every current and future firm leader can benefit from opportunities to refine their skills and test drive their leadership chops on real-world case studies and hands-on exercises alongside coaches who've been there. PSMJ's A/E/C Leadership Bootcamp is for professionals in the architecture, engineering, and construction industry who want to improve their leadership skills.
Your also might be interested in these leadership related blog posts:
Developing the Next Generation of Principals
Expert Interview: Developing Next Generation Leaders
Where Are The Next Generation Leaders?
Are You Doing What it Takes to Build Rapport with Senior Leadership?