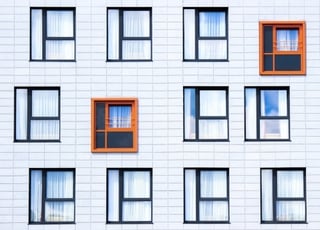 Counterintuitive as it seems, making decisions in a small practice takes longer and undergoes greater scrutiny than in a larger architecture or engineering firm.
Such is the observation of Sandi Najera, a management professional whose experience includes tenures within a 100,000-person public professional services corporation, mid-sized professional practices, and her recent affiliation with a 30-person design and project management firm. Sandi has had the chance to view all manner of professional companies through her vantage point in finance, operations, and business development.
Explaining the contrast in decision-making styles, Sandi explains the reasons for the difference.
Small firm decisions tend to involve more people.

Small firms are more intent on making decisions democratically.

Small firms are more prone to take into account personal agendas in their decisions.

Small firms are often hide bound by tradition—'this is how we've always done it.'

Small firms tend to be less analytical about the strategic impact and ROI of their decisions.

Large firm decisions are accelerated by the need for expediency to keep people and issues moving.

Day to day decisions in large firms have immediate impact on efficiency, contractual commitments, and profitability.

Large firm decisions have greater repercussions if they aren't made efficiently.
Interestingly, when it comes to decision making, the differences between small and large firms is not defined exclusively by number of employees but rather by cultural distinctions. There is ultimately a numeric body count that characterizes large versus small firms but in Sandi's experience, the mindset of a firm's management and governance determines their decision-making style. Small firms can act like large firms and vice versa. Sandi also observes that there is no absolute right or wrong way for group decision making. However, operational effectiveness is ultimately dependent on efficient decisions.
To increase the efficacy of your firm's decisions:
Include only those who can think objectively and strategically about a decision's impact and outcome.

Don't bring strong personal biases to the process.

Anticipate the resultant impact on the firm and its people and be prepared to nurture any changes that will occur.

Reduce the number of decision makers to the minimum.

Lay the ground work for the impact of the decision on the firm by effectively communicating the issues, reasons for the decisions, and the expected outcome.
Regardless of size, the key to effective decision making is the implementation program to carry out changes. Critical is having a leadership team committed to carrying out the changes required through effective communication and decisive action. "I find it is often tougher to implement changes in a small firm because of the depth of feelings involved. In my experience with larger firms we implemented changes without regard for employee reaction. The closeknit nature of small firms demands a 'baby steps' approach to minimize the culture shock." explains Sandi.
About the Author: Richard Burns is the founder of GNU Group, a marketing communications and environmental branding firm, and a PSMJ consultant. He is the author of PSMJ's The Ultimate A/E/C Marketing Plan and can be reached at rburns@psmj.com.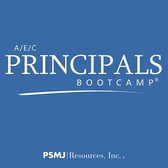 Maintaining strong backlog, sustaining profitability, finding and keeping top talent...just some of the priorities that are top-of-mind with today's A/E/C firm leaders. Of course, knowing what to do is the first step towards being an effective principal. But, actually doing it is often what separates the "real deal" firm leaders from the others. "Real deal" firm leaders aren't just born that way. Rather, they develop through proven guidance and experience. They develop by staying close to those who have been there and learning from the seasoned experts. They develop by attending PSMJ's A/E/C Principals Bootcamp.
Your also might be interested in these leadership related blog posts:
Developing the Next Generation of Principals
Expert Interview: Developing Next Generation Leaders
Where Are The Next Generation Leaders?
9 Essential Skills of Highly Effective Design Leaders
Are You Doing What it Takes to Build Rapport with Senior Leadership?