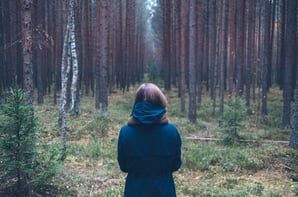 Ownership transition activity in the architecture and engineering (A/E) space is certainly on the upswing with the Baby Boomer generation looking to retire in increasing numbers.
How ready are you for taking on the task of transitioning ownership of your firm? Have you primed the pump with a list of possible successors?
Those who are looking to retire in the next decade need to start planning today to guarantee a smooth transition, and one that is beneficial to all parties.
Yet, if you are a firm owner looking to transition ownership within your organization, you probably already know that generational forces operating in today's A/E firms present some major challenges. How, for one, do firm leaders deal with changing expectations of firm ownership?
Only a few years ago, when a young professional joined a design firm, he or she expected to serve a long time in that firm, working for the owners while becoming more and more knowledgeable and capable, and hoping, after years of loyal commitment, to someday acquire equity in the company.
Today, however, things are much different. Your incoming professionals probably seem more loyal to their own careers and their profession than to their companies. And who can blame them? In their experience, they see companies that come and go, they see companies merging or getting acquired, they see constant change. The only way they can have some control over their own destiny is to be independent: either move among companies to find what they want, or become owners fairly early.
The most talented young professionals are educated about the world, independent thinkers, and somewhat impatient for more responsibility and financial reward. They aspire to early ownership. If you want to keep them in your firm, you must make it clear that the ownership path is open to them.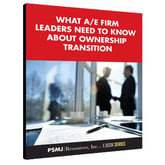 In PSMJ's ebook, What Every A/E Firm Leader Needs to Know about Transition Planning, we help you navigate through some of the thornier parts of planning for your firm's ownership transition, as well as present some expert advice on how firms can address the generational challenges they face today when considering selling their firm internally.