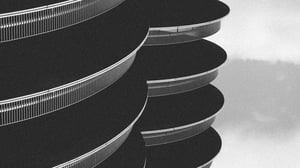 Project management is at the core of what architecture and engineering firms do every single day, and yet firms are struggling to deliver projects on time and within budget.
Firms are facing competing priorities, staff shortages and inexperienced project managers. But, what's getting in the way of success?
The 40th Annual Deltek Clarity Architecture & Engineering Industry Report found that firms are struggling to deliver projects and that many of their key challenges center around three themes – people, processes and technology. As firms begin to plan for the coming year, it's a perfect time to look at what is at the core of their struggles in each of those areas, but also how they can improve processes and leverage technology better so they can deliver better projects.
People
Finding qualified team members, keeping top performers engaged and training strong project managers are struggles for firms of all sizes and complexities. Employee turnover continues to increase, which has a significant impact on project delivery and resource utilization. According to the Deltek Clarity report, employee turnover increased to 13.8 percent this year. When top talent leaves the company, it takes time to backfill and bring new team members up to speed.
When you look at your company's strategy for the next few years, what are your specific plans to retain your best talent, hire more exceptional employees and prepare the workforce for the future?
Only 45 percent of firms have succession plans and only 30 percent have career development plans for their staff, which can lead to more top performers looking elsewhere for opportunities. Project managers and operations managers need to leverage resource management and workforce management to ensure that you have the right people to not only deliver the projects you have, but fill in the gaps to keep projects moving if someone leaves the company. Better resource management can also help identify if someone is burned out or if some are underutilized and may be looking for a new challenge.
By better understanding the skills and expertise of your company coupled with a true view of utilization and project assignments, you can better position your company to deliver projects more successfully with the best people in the industry.
Processes
Effective project management is all about effective process management. With the right processes in place, firms can manage and deliver profitable projects. But, according to this year's Deltek Clarity results, firms are seeing more projects over budget and behind schedule. In fact, this year's results show that on average 29 percent of projects are over budget and 36 percent of projects are missing project deadlines. And, this has downstream impacts that affect project profitability and could jeopardize the company's chance of winning the next big project with the client. What's getting in the way of your project success?
Here are a few key metrics that highlight some of the challenges firms are facing when it comes to project delivery:
Only 48 percent of projects use a clearly defined project management process for the majority of their projects

Only 20 percent of companies have a Project Management Office (PMO) or a project management center of excellence

Only 28 percent of companies indicated that the majority of their leaders have formal project management training
With projects at the core of every A/E company, it's time to focus on project delivery and find ways to streamline processes to ultimately improve client satisfaction. As you plan for the coming year, what will you do differently? Where are your inefficiencies and challenges in the project delivery process and how will you eliminate the unnecessary? And, how can you leverage technology to automate processes, improve visibility into project challenges and make project management easier for your key leaders?
Technology
This year, the Deltek Clarity report features a section on emerging technology trends to identify how technology is impacting the A&E industries. Traditionally, A/E firms are slower to embrace new technology for myriad reasons including cost, client interest, upfront investment, and more. In some cases, technology is seen as "big kid toys," but these emerging technology trends have the opportunity to transform the way the A/E/C industries deliver projects.
Think about just the last five years and some of the tremendous strides you have seen in the technology you use every day—your mobile device, your computer, your car—and we've only scratched the surface.
Firms identified which top emerging technology trends are most important to their businesses. The top three are Internet of Things (IoT), geolocation, and big data. Although many firms identified these trends as important, several are struggling with how and where to apply them to their businesses. Here are a few technology trend highlights:
66 percent of firms identified creating a strategic plan for implementing technology trends as a top technology initiative

40 percent of participants have not upgraded or replaced their HR solution in more than five years, which leads to inefficient hiring processes and missed talent management opportunities
As clients become more sophisticated, they are looking for firms that can deliver innovative ideas and solutions to solve their problems. It's time for firms to start putting technology on the priority list to help increase efficiency and create a compelling differentiator in the market. It's also time to focus on how these emerging technology trends will transform the way firms deliver projects and embrace the efficiencies that can be gained at every phase of the process by simply using the tools and resources available to improve project delivery.
Driving Your Business Forward Through Project Management
Overall, the A/E industry is healthy and excelling, but as firms prepare for the coming year and the potential for changes in the market, now is the time to focus on better project management through better people management and process improvement. It's also time for firms to start leveraging the technology they already have to its fullest and plan for the technology changes of the future to better position your firm and create a competitive advantages to drive your business forward.
To bring clarity to your metrics, you can download the complete report.
About the Authors: Megan Miller, CPSM is an experienced marketing professional with a passion for helping A/E/C firms know more about their business and do more for the clients. She leads the Deltek Clarity A&E Industry Report, providing key insights, benchmarks, and trends to A/E firms throughout the U.S. and Canada. Prior to joining Deltek, Megan spent more than 10 years in the A/E industry and continues to work with firms around the world to help them improve their businesses through better processes and better solutions so they can win more, manage more, deliver more and measure more. Megan is currently serving as the president of SMPS Greater Cincinnati.

Deltek is a sponsor and exhibitor at A/E/C THRIVE 2019: The Growth, Profit, and Success Summit for A/E/C Firm Leaders taking
place October 2-4, 2019, in New Orleans, LA.
This unique conference is an opportunity to hear directly from the leaders of top-performing firms and other industry visionaries on specific growth, profit, and performance improvement practices and how to replicate them.