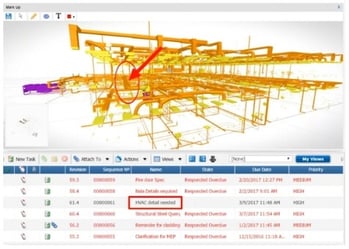 Originally conceived to allow inter-disciplinary software cross talk, BIM has become more than a design tool. Architecture and engineering firms now use BIM to facilitate critical project information and collaborative workflow management.
A critical component of BIM is that it can act as a collective hub throughout the asset life cycle. As various disciplines adopt the model, it continues to grow. The full information exchange—among the many software programs being used in the building industry; e.g., "interoperability"— is key.
The leading player in creating and driving interoperability standards is Autodesk. The company along with 11 others operate buildingSMART (buildingsmart.org), an international organization devoted to "driving the transformation of the built asset economy through the creation and adoption of international standards." The best BIM solutions offer:
• Collaboration increases productivity
"Interoperability" is key here since the software takes models made by different teams using multiple software, convert them into IFC format and then load the resulting integrated model into a Web browser. This promotes interoperability among architects, engineers, and construction professionals.
• Enhanced communication
Communication across disciplines and offices is critical to BIM. "Viewpoint for Projects" shows an architectural rendering, an MEP model, and other structural drawings are all loaded into a browser. Using such a view, the person in charge of the project can quickly figure out what's missing, in this case, an airflow duct problem, and raise and assign the issue to an appropriate team member. Such a tool can track deadlines, send emails, and allow geographically separated parties to review plans together.
• Errors and rework efficiencies
Historically, projects run into trouble during the error and rework phase of a project. However, a good BIM tool offers a seamless process of review and comment as well as access to extended team members. This way everyone knows what needs to be changed or what isn't working right out of the start. Information such as this allows increase efficiency as much as 20 percent.
Other tool perks:
• Able to see version comparisons, allowing one to quickly determine whether identified problems have been addressed and incorporated into the latest rendering.
• Able to handle the continuous updates and terabytes of data during initial project stages. • Scalable, you can view all changes (your requests plus whatever anyone may have changed as a result of your requests) and get a real-time picture of the project.
• Generate work-flow diagrams that help pinpoint where an information bottleneck may exist. For example, if a general contractor or architect has not returned necessary information, a good tool allows you to bring them into the process, thereby making them accountable for getting vital information into the system and keep the project moving.
• A good tool also includes a very strong audit trail so you can go back and look at what transpired and ascertain whether someone has dropped the ball.
• Many teams use models to show where equipment is located. Maybe you need a certain party to work together and maximize equipment efficiency; BIM allows you to anticipate the logistics.
• Good BIM software should allow all parties access to the most current documents so that all responsible parties are aware and accountable.
• When it's time to handover a project to the owner, it's important to find software that will make the processes easy.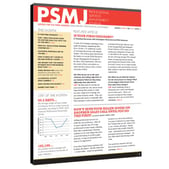 This article is featured in PSMJ's January 2018 newsletter, Professional Services Management Journal (PSMJ). In today's fast-moving information overload world, it seems that there is industry-related content everywhere you look, with some nuggets of advice on how you can be more successful. PSMJ's carefully-curated content ensures that you are not getting generic filler, hypothetical fluff, or anything but proven battle-tested advice. Check out a free copy available at the link below.