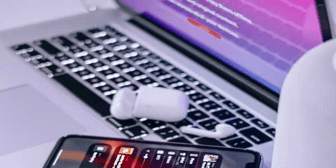 Email in the architecture, engineering, and construction (A/E/C) industry is out of control.
Without an email management software, there isn't a good way to organize and share information with your project team or to archive that data at the end of the project.
Most companies we speak to use slow and frustrating public folders or take the time to forward and CC to the entire project, which increases inbox size and Outlook lag.
Email management is such a large issue in the A/E/C world that 28 percent of firms view email management as a top project information management challenge. [1] On average, employees waste 60 days per year trying to search and find project information. [2] This is even more staggering when you realize that construction data and project information has increased 65 times since 2004. [3]
Poor email management is problematic for a firm because it wastes employees' time and thereby the firm's money. However, even with the risk of wasting time and resources, only 20 percent of firms are using an email management software. As project complexity increases, the amount of project data (including email) associated with each project multiplies – further adding to lost revenue and wasted time if companies do not set a standard for email and project information management.
PS&S Integrated Services, an award-winning engineering firm, chose Newforma Project Center to manage its email. I recently spoke to the firm's BIM Manager/Senior Associate, Tom Maleski, who said, "One of the greatest benefits to using Newforma software for email management is that all your emails are indexable and searchable across the entire project team."
Because Newforma software incorporates all email communications into the project record, PS&S can trust that they are making timely and accurate project decisions without wasting time and money looking for project information.

[1] 2019 State of Technology in AEC Firms Executive Report; https://www.newforma.com/stateoftechnology/[2] The Social Economy: Unlocking Value and Productivity Through Social Technologies; McKinsey
[3] ARC Document Solutions: Newforma Project Data
Newforma is trusted by more than 1,500 architects, engineers, and construction companies around the world to manage email and project information. Newforma software allows you to search, filter, and find critical emails and attachments even after an employee is no longer with a firm.
If your firm is on a trajectory for growth, you need future-focused technology that can help reduce time spent on trying to find information. Register for this free webinar, "Best Practices for Email Management," to hear more from Tom and how PS&S makes email work for them more efficiently.
About the Author: Brian Guidotti is a Solutions Consultant and Customer Success Manager at Newforma. Over the last ten years, he has held multiple positions within Construction IT before transitioning into the software industry, assisting architects and engineers in the implementation of project information management software. Currently, Brian serves as a Project Information Management (PIM) expert by helping Newforma customers with their unique project information challenges, maximizing their investment of Newforma products.

Newforma is a sponsor and exhibitor at A/E/C THRIVE 2019: The Growth, Profit, and Success Summit for A/E/C Firm Leaders taking
place October 2-4, 2019, in New Orleans, LA.
This unique conference is an opportunity to hear directly from the leaders of top-performing firms and other industry visionaries on specific growth, profit, and performance improvement practices and how to replicate them.