Th is is a "very safe, comfortable, and relevant forum for people to talk about the challenges they're facing and to brainstorm ideas for what can work," says leader John Lawlor, COO of Maugel Architects in Harvard, MA and Portsmouth, NH. "It's about getting people to think a little differently."
In fact, the Member Meetup itself has evolved over time, from focusing on taking existing leadership to the next level to identifying and developing employees who have the potential to rise within an organization.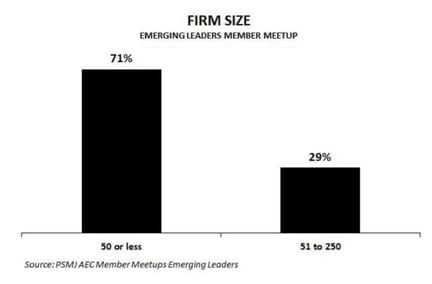 WHO ATTENDS?
The vast majority of members come from firms with 50 or fewer employees, although nearly 30 percent work for firms with between 51 and 250 employees. Engineering firms have the greatest representation, followed by architecture and construction firms.
Members mainly hail from the West and Northeast, though they're also from the Mountain region and sprinkled through the South and Midwest.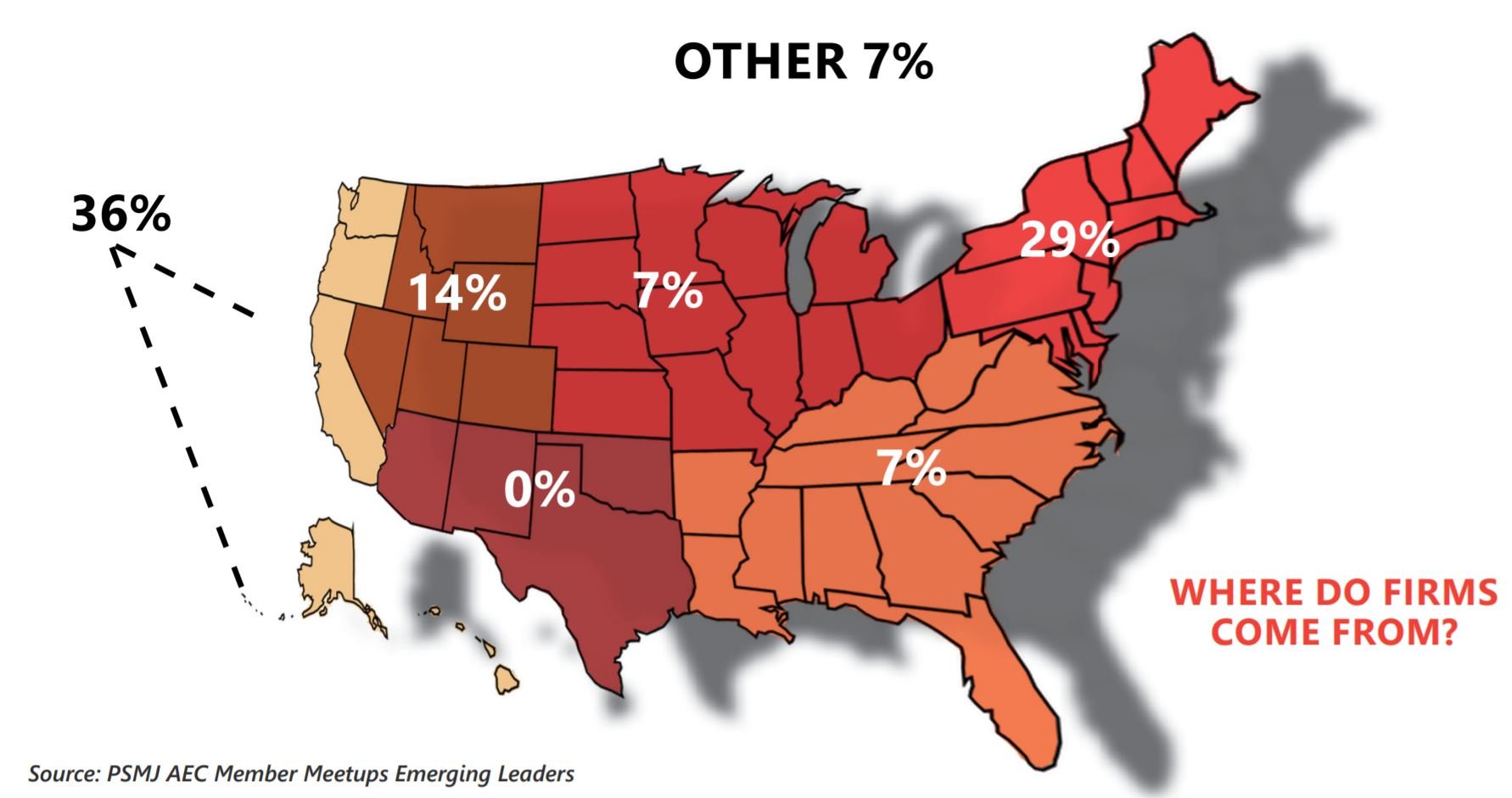 TOP 5 TOPICS
Leadership and culture
Leadership and culture have become more important as we've shifted from the industrial age to the intellectual age, according to Lawlor.
Leadership sets a strategic direction to win in the marketplace, while culture maintains a superior quality of work.
"We're in a battle for talent," Lawlor says. "We need to have the right people who want to do the right things and deliver on what clients value."
Management vs. leadership
Management and leadership have become interchanged so often that firms, especially smaller ones, tend to blur the lines between them, notes Lawlor.
"The subtle difference is that management is about the day-to-day oversight of the organization, and leadership is about making sure you're doing the right things," he explains.
Discussions on this topic have included why a good manager is not necessarily a good leader.
Mentorship programs
Mentors are critical for the progression and sustainability of good leadership, but the challenge is figuring out how to implement a good mentorship program.
Lawlor says the group has tackled these common questions: What's a mentor supposed to do? Who makes a good mentor? How often should meetings take place and how should they be organized? How do you measure success?
Essential qualities of leadership
Because different types of leaders react differently in different types of situations, firms need to know what qualities to look for in a good leader—and when.
Members have talked about the qualities they appreciate, and how they've started to look for those specific qualities in potential leaders within their fi rms.
Lawlor advises choosing a leader not simply based on what the firm is doing now, but after taking into account what is coming down the line.
Best communication techniques
Keeping the organization informed without divulging too much information can be a delicate balance.
A lot of companies draw the line when it comes to financial information—sharing top-line revenue but not profitability, for example.
"It's all about strategic communication," says Lawlor. "What is our competitive advantage? How do we deliver on that? And what can we expect from the people in our company?"•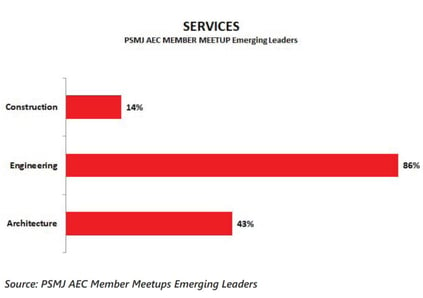 ---
PSMJ AEC MEMBER MEETUPS
EMERGING LEADERS
When we meet:
Second Tuesday of the month, 1p.m. ET