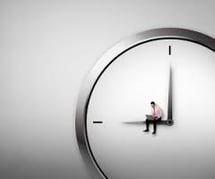 In today's architecture and engineering firm, designing and implementing an effective compensation and benefits plan can be challenging, especially as the war for talent heats up. Meanwhile, employee and executive comp is your largest expense category. Could a minor adjustment deliver eye-popping returns?
Here are 8 compensation mistakes you do not want to make in your efforts to attract and keep top design talent.
Using standardized position descriptions to determine compensation for your technical staff.

Using poorly-designed employee referral bonus programs that incentivize the wrong behavior.

Basing salary adjustments on Consumer Price Index data for various geographic locations.

Assuming your salaries are consistent with the market based solely on anecdotal data.

Hiring new employees at the lowest possible salary.

Failing to separate equity bonuses from performance-based bonuses for Principals.

Waiting to start looking for talent until you actually need talent.

Giving all employees bonuses regardless of their individual performance.
Stop flying blind when faced with a raise request, a pay demand, or a bonus challenge. Take control of your firm's compensation structure with rock-solid market intelligence to develop a compensation plan that rewards key staff, retains top talent, and inspires performance improvement.
Created specifically for A/E/C decision makers and using the very latest metrics, PSMJ's latest interactive e-learning program Winning A/E/C Compensation Strategies shows you how to make smart and sustainable market-specific decisions about base pay and incentives that align with your firm's workforce, budgets, growth plans, and culture.