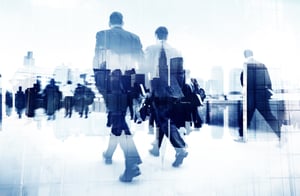 So your firm is involved in a dispute, and you're heading into mediation. What should you expect? How should you prepare?
Bill Short, a Dallas-based arbitrator and mediator who has been involved in mediation and arbitration since the mid-1980s, has a few tips for architecture and engineering firms.
1. Get the right mediator.
"It's incalculable how important this is to the entire process," Short says. "It's the absolute cornerstone of a successful mediation." So what makes a mediator right for the job? Short suggests that it's important to find a mediator who is knowledgeable about the specific areas under dispute and who already understands each party's role, responsibility, and expectations.
2. Commit to the Process
Entering mediation means something didn't go well with the project. Both parties have to accept this and commit to working together to reach a solution. Short says, "I always tell people heading into a mediation, 'this is your best opportunity to resolve this problem. But it's not 100 percent day. You're never going to get everything you want.'" A mediation is, by definition, a negotiation. A successful mediation is one in which a compromise is reached, and both parties are able to move past the issue.
3. Be prepared.
According to Short, firms (and the attorneys they are paying to represent them) often waste precious time by simply not preparing for the mediation properly. "You have to be fully prepared to negotiate," Short says. "Know EVERYTHING about the project, your claim, the claim against you, and the perspective of the other party. Only when you have full knowledge of the other side can you understand why the conflict exists. Then you're ready to unravel the dispute and get to a core issue you can settle."
Short describes the issues that go into mediation as parts of the past that are infecting the present, demanding time, attention, and money. Following Short's advice can help your firm take full advantage of the opportunity to put a difficult episode in the past where it belongs.
Leading a team in the A/E/C industry is different. That is because most A/E/C firms are employee-owned by hands-on leaders who wear a lot of hats and need to constantly manage competing priorities. This requires different leadership skills than in more conventional larger and less nimble corporations in other industries. You need to be part visionary, part coach, part cheerleader and a whole lot more.
PSMJ's A/E/C Leadership Bootcamp was developed out of a frequent concern voiced by firm principals that they were missing a trusted and proven resource for getting their rising stars ready for the challenges that lie ahead.
Your also might be interested in these leadership related blog posts:
Are You Doing What it Takes to Build Rapport with Senior Leadership?
8 Must-Haves For Effective Project Leadership
Why Leadership Training is More Important Than You Think