A/E Financial Performance
Benchmark Tool
Publisher: PSMJ Resources, Inc.
Date Published: 2021
Format: Excel
Price: $499
For previous versions of this tool contact Diane at dconstantine@psmj.com or call (617) 965-0055.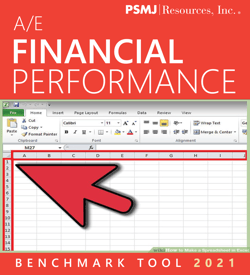 This one-of-a-kind offering provides you with a unique, and easy-to-use tool that allows you to compare your firm's financial results against your competition.
Loaded with key data from PSMJ's 2021 A/E Financial Performance Benchmark Survey, it is set up in easy-to-use MS Excel spreadsheets. You can:
Select the peer group you want to benchmark your firm against (including overall results, staff size, market, or top performers).
Quickly compare your performance using Key Benchmarks such as Operating Profits, Net Revenue, and more.
Opt for a deeper dive looking at benchmarks in areas such as Profits, Income, Costs, and more.
Once you enter your own firm's data, you can compare your firm's financial performance to that of your peers. And the tool automatically generates the charts and graphs you need to be ready for key meetings with your leadership groups.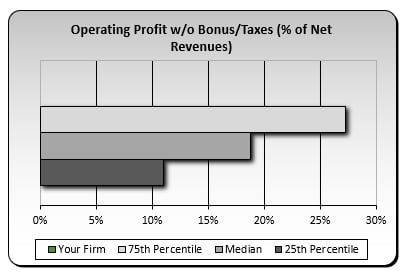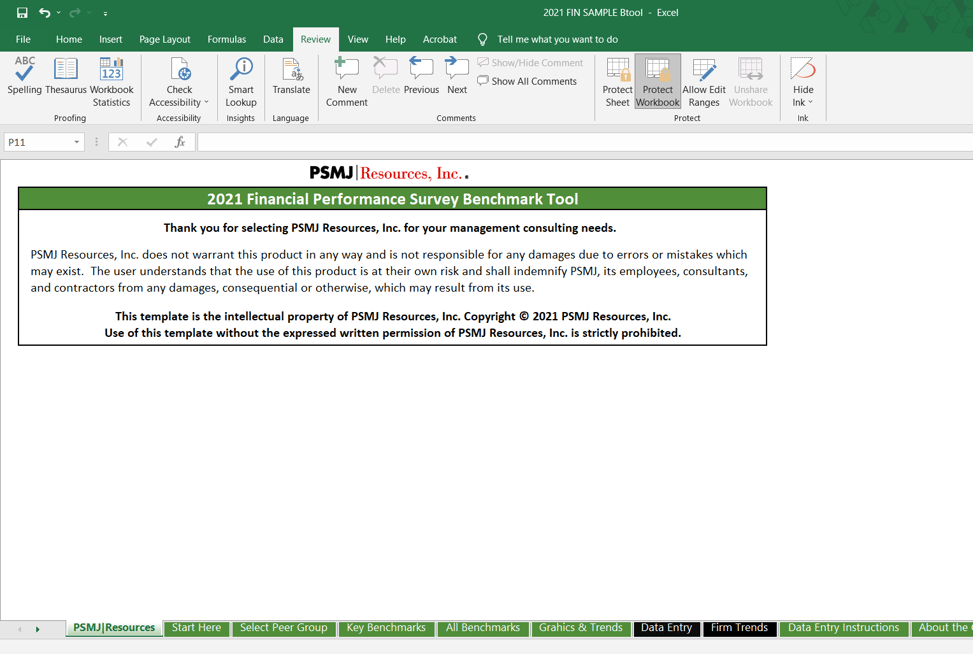 With the PSMJ 2021 A/E Financial Performance Benchmark Tool, you get financial comparison data at your fingertips...without having to do any research!
This data comes directly from the PSMJ A/E Financial Performance Survey.
Achieve proven financial results and save hours of your own research time.
---
RELATED PRODUCTS