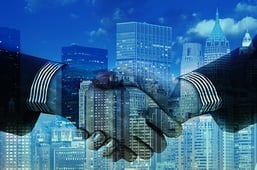 Sound familiar? This comment actually came from the CEO of a major engineering firm. Unfortunately, over the years, our consultants at PSMJ have all seen examples of great firms that were acquired, only to be faced with a mass exodus of top talent after the deal is done.
If you are thinking about making an acquisition, you need to plan how you are going to prevent the departure of top talent from that firm. If you are thinking of selling your firm, you will likely need to sign a multi-year employment agreement, so you also have a vested interest in hanging onto your top talent after the acquisition. And if your payment involves any sort of earn-out, it is even more critical.
Here are some ways to reduce the odds of a mass exodus of top talent:
After the Letter of Intent is signed, the buyer should be introduced to the seller's non-owner top talent. The Buyer should listen carefully to their career desires and structure opportunities to meet them. Most importantly, the buyer must make them feel that they will not be second class citizens of their new firm.
During due diligence, the buyer should find out who are the top people in the firm that aren't covered by employment agreements.
As part of due diligence, the buyer should initiate a detailed culture assessment to find out what it is that the seller's top people like most about the firm.
A portion of the sales price (usually about 10%) should be allocated to funding employment agreements with top-performing non-owners who would otherwise receive no significant compensation from the sale.
After the acquisition is finalized, the buyer should designate an ombudsman specifically tasked with keeping in touch with the seller's top people and get early warning of any unhappiness. And, be sure to give these key folks exciting and engaging projects as quickly as possible.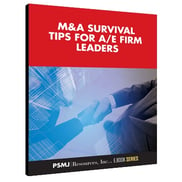 Merger & Acquisition (M&A) activity in the architecture and engineering space is certainly on the upswing and well on its way to reaching pre-recession levels. But, how ready are you for taking on the task of buying or selling an A/E firm? If you are looking for tips to help your firm navigate through the M&A process, check out PSMJ complimentary ebook M&A Survival Tips for A/E Firm Leaders.


Other M&A Related Posts
Getting Ready to Sell? Think Like a Buyer!
What You Must Know About Private Equity
Growing Revenue = Growing Valuation? Be Careful What You Wish For!
Expert Interview: Assessing Current M&A Market Conditons and Trends
How prepared are A/E firm leaders to undertake M&A?