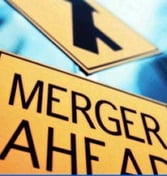 Here's a recap of some of the latest A/E/C mergers and acquisitions that have been announced in recent weeks.
July 30, 2018 – Timmons Group (Richmond, VA) has merged with landscape-architecture firm obs landscape architects (Raleigh, NC). "We knew that the firm's reputation across the State, the quality of work they produce, and their client first mentality was an excellent fit for our firm culture. We are excited that Brian and the entire obs staff are joining Timmons Group," said Timmons Group Principal Keith Roberts.
July 30, 2018 – WSP (Montreal, Canada) announced the acquisition of engineering/architecture firm Louis Berger (Morristown, NJ). "We are pleased by the opportunity to have Louis Berger join WSP. The company is recognized for its expertise in sectors and services that WSP had targeted for growth, including water, environment (including emergency management) and transportation (including ports and marine), as well as master planning. This acquisition will also enable us to increase our presence in geographies we have previously targeted for growth, such as Continental Europe. Lastly, it will increase our exposure to the US Federal sector since Louis Berger has developed expertise and built experience in governmental contracts (including federal military and economic and institutional development)," said WSP CEO Alexandre L'Heureux.
July 30, 2018 – Southeast Engineers (Baton Rouge, LA) announced the acquisition of civil engineering firm Louisiana Land Engineering (Baton Rouge, LA). "The merging of the firms will provide added value to our collective clients and the synergy will be beneficial to both our current and future clients," said Southeast Engineers Managing Partner Michael LeBas.
July 30, 2018 – Goodwyn, Mills and Cawood (GMC) (Montgomery, AL) announced the acquisition of architectural and planning firm SaltCo (Sarasota, FL). "We are excited about their contributions to our clients and firm, and I'm pleased to have them do business under the IMEG brand," said IMEG CEO Paul VanDuyne.
July 30, 2018 – Halff Associates (Richardson, TX) announced the acquisition of engineering firm Marlar Engineering (North Little Rock, AK). "We share many of the same project and client types, as well as high ethical standards. Together, we will provide stronger leadership, expertise and services. The joining of our two firms is a win for the Arkansas region as the state continues to grow and experience infrastructure expansion and rehabilitation needs," said Halff President Pat Kunz.
August 1, 2018 – T-O Engineers (Meridian, ID) has merged with civil engineering and surveying firm GDA Engineers (Cody, WY). "We are excited to join forces with GDA and expand our client base and resumé while offering our clients a broader range of services and dependability," said T-O Engineers President Bill Russell.
August 2, 2018 – Clark Patterson Lee (CPL) (Rochester, NY) announced the acquisition of engineering firm Morris Associates (Hudson Valley, NY). "Not only do our two firms complement each other in terms of practice disciplines, but there are also amazing synergies in company culture and values - with a focus on work-life balance, client success and community involvement. We recognized the fit from the very beginning."- CPL Chief Executive Officer Todd Liebert.
August 6, 2018 – HDR, Inc. (Omaha, NE) announced the acquisition of engineering consulting firm David Ford Consulting Engineers (Sacramento, CA). "We've worked on many projects together so we already feel like part of the team. Joining HDR simply formalizes that while giving our employees access to more professional resources," said David Ford Consulting Engineers President David Ford.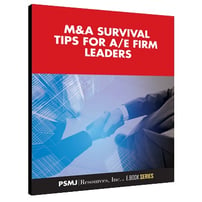 Merger & Acquisition (M&A) activity in the architecture and engineering space is certainly on the upswing and well on its way to reaching pre-recession levels. But, how ready are you for taking on the task of buying or selling an A/E firm? If you are looking for tips to help your firm navigate through the M&A process, check out PSMJ's complimentary ebook M&A Survival Tips for A/E Firm Leaders.

Other M&A Related Posts:

Getting Ready to Sell? Think Like a Buyer!
What You Must Know About Private Equity
Growing Revenue = Growing Valuation? Be Careful What You Wish For!