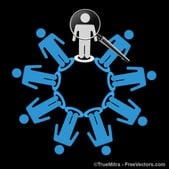 There are not many architecture and engineering firms which actually have a recovery plan for correcting service errors. Although this may seem excessive, if you are truly a service-oriented organization, one of the most important principles is to address client and service delivery problems as soon as they happen.
Having a plan will enable your firm to swing into action. There are two major aspects to a recovery plan: knowing the client's expectations and understanding the client's perspective on the service breakdown. Follow these steps:
Apologize—Recovery mandates some acknowledgement of error immediately. Remember that apologies are most powerful when delivered in person. A "we're sorry" letter lacks sincerity.

Immediate Reinstatement—The client must know that you are doing everything possible to get things back on track. Good intentions are a first step, but recovery lies in proof of delivery.

Empathy—Clients feeling victimized by the service error must know that you truly understand their grievance. The apology communicates to the client that it matters to you that there was a service problem. Empathy provides the acknowledgement that a person was hurt in the process.

Symbolic Redemption—Offering a symbolic gesture that demonstrates, "We want to make it up to you," is essential to redeeming your firm in the client's eyes. For example, provide a portion of services at no cost, or provide an extra service at no cost.

Follow-Up—Follow-up by the person responsible for the breakdown provides closure, reaffirms the legitimacy of the recovery actions and allows for feedback. The other advantage is that follow-up provides the opportunity for the staff person to redeem themselves personally in the eyes of the client. This can be very important to the staff person's self-worth as an employee and team player in your firm.
In many cases, the first two steps of this recovery plan may be enough to reinstate your firm with the client. However, steps three through five are definitely necessary depending on the degree of service breakdown.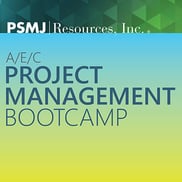 Architecture, engineering, and construction firms have plenty of ways to spend money, but only one way to make it...through projects. Your Project Managers are the gatekeepers to the firm's profits and long-term health. A wise investment in project management is absolutely a wise investment in improved profits, improved client satisfaction, and improved value. Unlike a generic project management training seminar, PSMJ's AEC Project Management Bootcamp is focused on real-world A/E/C project management, and is delivered by proven A/E/C project management experts.
You also might be interested in:
10 Things Every Project Manager Must Know
5 Reasons to Turn Down a Project