Dion Kenney, MS MBA

Senior Consultant | PSMJ Resources, Inc.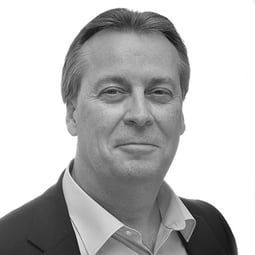 Dion Kenney is a senior consultant in PSMJ's mergers and acquisitions, valuation, and ownership transition practices. His approach is defined by recognizing the value of an organization aside from calculating its physical assets and multiples of revenues/profitability metrics.
Dion began his experience in organization design and financial planning in 1995 while serving as the Director of Financial Planning & Analysis with AHSC (Architecture for Health, Science & Commerce), a specialty architecture firm with a focus on the design of medical facilities.
In his role Dion expanded AHSC from a local firm to a national business through acquisitions, strategic alliances, and organic growth. He added four new geographic regions and three new lines of business (laboratory, pharma, and educational). Ultimately, the company had clients in 44 of the 50 states, as well as in Canada.
Dion is experienced in investigating not just the financial aspects (valuation and financial structure) of the deals but the strategic fit (market opportunity, organizational alignment, cultural fit, skills augmentation/complementarity, and post-acquisition integration costs). Through Dion's approach, the benefit of an acquisition or alliance is greater than the incremental increase of additional technical capability, which truly reflects an organization that is greater than the sum of its constituent parts.
In addition to the planning and valuation activities, Dion has managed the legal teams' efforts, the due diligence process, and written post-acquisition integration plans (timelines, milestones, turnaround scenarios, and financial costs/implications). He also developed integration timelines and performance metrics.
Since leaving AHSC, Dion has maintained his involvement in the M&A and organizational design/performance improvement process for privately-held companies in the professional services and construction industries.
Arnon Garonzik

Senior Consultant | PSMJ Resources, Inc.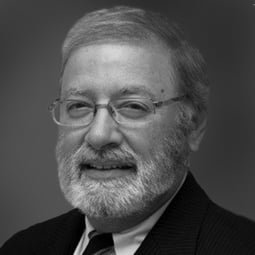 Arnon Garonzik joined PSMJ following a lengthy career in the A/E/C industry with a primary focus on mergers and acquisitions, business valuation, ownership transition, and strategic and operational planning. In addition to his consulting work, Arnon is a frequent speaker at PSMJ's Mergers & Acquisitions and Ownership & Leadership Transition Roundtables.
During Arnon's 35-year career, his business focus exposure included nuclear and fossil-fueled power plant engineering and construction, hazardous waste disposal, construction management and construction claims consulting, international environmental engineering and consulting, and environmental construction services and contaminated site remediation.
Arnon served as the Chief Legal Officer of A/E/C service companies during the first 25 years of his career including 10 years as a partner and in-house General Counsel of the Environmental Resources Management (ERM) Group, one of the world's largest environmental engineering and consulting firms. Arnon then spent 10 years as CEO of ECOR Solutions, an environmental construction and waste site cleanup company.
During his tenure at ERM, Arnon performed all the mergers and acquisition work required to build ERM's extensive presence in the Latin America and Caribbean region, becoming the board chairman of every company acquired in the region and CEO of the region. In the course of his in-house legal and business career, Arnon managed the acquisition of 14 companies and advised on numerous other M&A transactions.
Arnon has also consulted with A/E/C firms in the areas of mergers and acquisitions, strategic and operational planning, employee performance evaluation systems and incentive compensation plans.
Arnon received his bachelor's degree in electrical engineering from the University of Pennsylvania with a minor in business from the Wharton School. Arnon received a Juris Doctor degree from Villanova University School of Law and was a long-term member of the Pennsylvania law bar.
Brian Burnett, P.E., F.ASEC

Consultant | PSMJ Resources, Inc.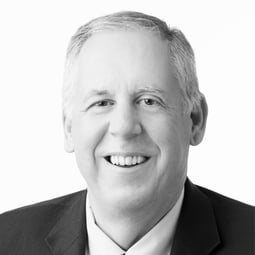 Brian Burnett, who formerly was the president/CEO of a firm, now helps leaders understand and implement best practices for internal leadership and ownership transitions.
As his former company's senior leader, Brian was responsible for business development, strategic planning, leadership development, and internal transitions for various corporate leader positions. This broad‐based knowledge of design firms' cultures and operations provides Brian the necessary insight to assist leaders at engineering and architectural firms in integrating the various components of strategic planning and leadership development into a successful internal ownership transition.
Brian helped lead his former firm through four major transitions: in 1985, Brian became a partner and Vice President when the founder of the company retired; in 1997, Brian became President; in 2003, Brian became the President/CEO upon the retirement of a 40-year corporate leader; and from 2013 to 2017, Brian helped the company replace and transition nine major leadership positions including his CEO position. Overseeing this final transition required extensive planning and leadership development over an eight-year period prior to his retirement.
Brian has his bachelor's and master's degrees in civil engineering from the University of New Mexico. Brian is a registered professional engineer in New Mexico, and in 2017 he became a Fellow in the American Society of Civil Engineers. Brian and his wife, Celia, have two children and three grandchildren. Brian and Celia enjoy family activities, volunteering, and Bikram Yoga.
Peter Sposato, P.E.

Senior Consultant | PSMJ Resources, Inc.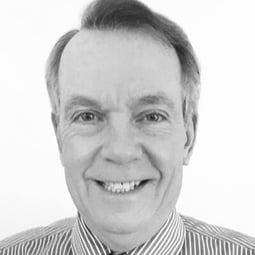 Peter consults with A/E/C firms in the areas of mergers and acquisitions, internal ownership transitions, business valuations, strategic and operational planning, employee performance evaluation systems and incentive compensation plans.
He became a PSMJ consultant following a lengthy career in the A/E/C industry with considerable experience in mergers and acquisitions, ownership transition, and strategic and operational planning.
Before joining PSMJ, Peter held the role of President/CEO for the 140-person New York-based engineering firm Edwards & Zuck. In his 20-year career with Edwards & Zuck, Peter was responsible for leading organic growth both inside the United States and internationally, including opening an office in Shanghai, China. After an unsuccessful acquisition of Edwards & Zuck by a private equity firm in 2000, Peter played a key role in leading the firm's diversification into commissioning, telecommunication, and sustainability design. He also successfully navigated the firm through major market volatility events, such as the financial crisis of 2009.
From 2009 to 2015, Peter rolled out an internal stock transition plan for other partners at Edwards & Zuck and then led the sale of the firm to Stantec in 2016.