Don't waste your time listening to 'so-called' experts who've never even led an A/E/C firm...let alone been a key player in an actual ownership transition. At PSMJ's A/E/C Transition Planning Workshop, your facilitators know exactly the challenges that you face because they have been there!
Brian Burnett, P.E., F.ASCE


Senior Consultant | PSMJ Resources, Inc.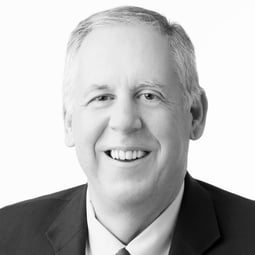 Brian Burnett, who formerly was the President/CEO of a mid-sized engineering firm, now helps leaders understand and implement best practices for internal leadership and ownership transitions.

As an engineering firm executive, Brian was responsible for business development, strategic planning, leadership development, and internal transitions for various corporate leadership positions. This broad‐based knowledge of design firms' cultures and operations provides Brian the necessary insight to assist leaders at engineering and architectural firms in integrating the various components of strategic planning and leadership development into a successful internal ownership transition.

Brian helped lead his former firm through four major transitions: in 1985, Brian became a partner and Vice President when the founder of the company retired; in 1997, Brian became President; in 2003, Brian became the President/CEO upon the retirement of a 40-year corporate leader; and from 2013 to 2017, Brian helped the company replace and transition nine major leadership positions including his CEO position. Overseeing this final transition required extensive planning and leadership development over an eight-year period prior to his retirement.

Brian Burnett holds the Harrison Assessments Debriefing/Coaching and Employee Development accreditations. With these accreditations, Brian has demonstrated a competency in delivering high quality debriefing and coaching to individuals using Harrison Assessments reports. His debriefing sessions create an opportunity for a person taking the assessment to explore their strengths and weaknesses, important traits for their job position, and areas of improvement for their development. Brian can also provide insight into specific action steps that can be taken by the person to advance their job performance.
Jared Jamison, P.E.


Senior Consultant | PSMJ Resources, Inc.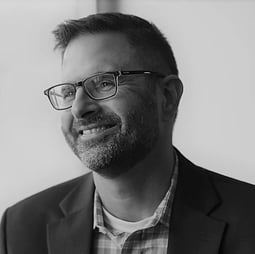 After a successful career of over 20 years with A/E/C firms, Jared shifted gears to pursue his passion for helping other firms succeed through consulting and teaching. Jared is an accomplished engineering executive with extensive experience in engineering management, operations, financial management and business strategy.

Jared spent most of his career at Hankins and Anderson, a full-service A/E firm of approximately 200 people that specialized in federal building design. Jared served as a Senior Vice President and Director of Operations where he was responsible overseeing and directing the operations of the firm. He was heavily involved with strategy, management, and finance and was also responsible for developing and implementing the firm's strategic management system and improving its quality management system.

After Hankins and Anderson was acquired by Mason & Hanger, Jared was responsible for leading the integration of the two firms' operations and was responsible for developing and monitoring Mason & Hanger's strategic plan. He also served as Mason & Hanger's Vice President of Operations. Jared also served as a Department Head, Chief Structural Engineer, and Senior Structural Engineer at Hankins and Anderson.

Jared has served on several boards of directors and served as treasurer for several organizations. He was also heavily involved with the American Council of Engineering Companies of Virginia. He is a speaker, writer, and adviser on topics of business management and strategy with an emphasis on the A/E/C industry. He has worked as adjunct faculty for the Virginia Commonwealth University Executive MBA program, teaching business planning, and has been a guest lecturer for professional service MBA classes at the University of Richmond.