WHY SHOULD YOU BE AT THRIVE 2019?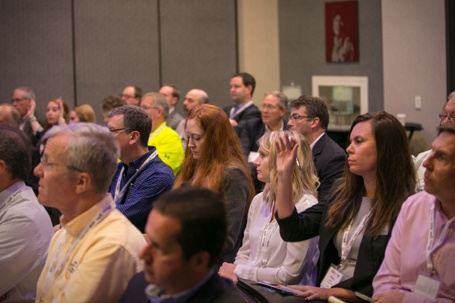 So why should you carve out time from your busy schedule in October to be a part of THRIVE 2019? Simply put, no other event inspires, celebrates, and energizes success in the business of architecture, engineering, and construction like this two-day experience.
What started many years ago as a venue for A/E/C CEOs to exchange ideas and best practices has evolved to be so much more than that. Today, this annual event attracts hundreds of A/E/C firm leaders from Marketing Managers to Principals to CEOs. Through inspiring keynotes, action-oriented breakout sessions, and plenty of networking time, you leave with a renewed sense of energy and excitement for the opportunities that lie ahead. View photos from last years event.
We cover the challenges and issues that matter most to you
When we say that this event has the power to ignite your A/E/C firm's growth potential, we mean it. But, igniting growth potential doesn't just fall on the shoulders of the CEO. Everyone in the firm plays a role and everyone in the firm stands to benefit from being a part of THRIVE 2019. That is why we built THRIVE 2019 around PSMJ's popular Business Success Model to ensure that we cover virtually every facet of A/E/C firm management.