Justin Smith, P.E. | S2R LLC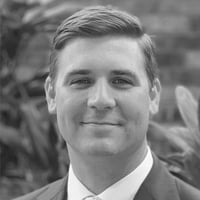 To catch a fish, you have to know where to look, which tools to use, and use the right lure. Landing unicorns, those hard-to-find mid-career professionals with the experience, skills, and passion to lead, is the same. Learn a two-pronged approach to landing the people you need: developing talent from within and creating the high-growth environments and programs to attract it, so that the people you want, want you. Get guidance on how to adapt to changing demands and apply training and development opportunities in communication, project management, conflict resolution and more as a lure. Leading A/E/C talent consultant Justin Smith, PE shows you how to:
Recruit mid-career professionals with a passion to lead teams.
Assess and eliminate your outdated recruiting strategies.
Make internal skills enhancement a mission-critical commitment to employees – so you can prime your talent to grow into leadership roles.
Take specific action steps used by the most successful A/E/C firms.
Overcome barriers to your Unicorn landing plan implementation.