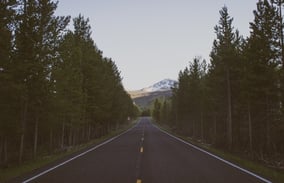 To be successful in 2017 and beyond, architecture and engineering firms need real data that provides vital clarity and visibility on where market conditions are going, and where firm needs to be to capitalize on the opportunities that lie ahead.
When market trends change (either positively or negatively), this is observed first as a change in the number of available proposal opportunities. These changes in proposal opportunities later become changes in backlog, revenues and cash flow. PSMJ's Quarterly Market Forecast report tracks these indicators and present them in a quarterly update.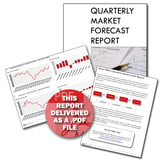 The data in the latest report was collected from A/E firm leaders asking their position, opinion, and outlook as of Q2, 2017. It also provides new data illustrating the current top five "hot" markets in terms of the highest Net Plus/Minus Index (NPMI) values on proposal activity. Increasing proposal activity generally indicates a good growth market, and thus the greatest opportunity for firms looking to grow.
For the Q2 report, the five "hottest" market segments were:
What makes the Quarterly Market Forecast unique and valuable? It is produced based on proposal activity data from architecture and engineering firm leaders just like you! That means that your participation is vital to keep this data relevant and meaningful.
What are the "Hot" markets for proposal activity for Q3, 2017? You can get your hands on the nextQuarterly Market Forecast by participating today. Participation is open, click the button below to get started.