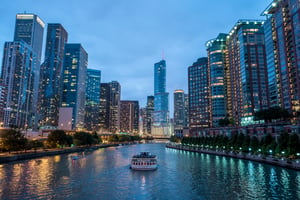 In March, analysts reported that rents were rising nationally at a rate unseen in two years. This could signal an extension of the long bull market for architecture and engineering firms in this space, as rising rents typically indicate room for growth in new apartment construction.
Ostensibly, if landlords can raise rents, then vacancy must be low enough to support these increases without triggering competitive moves such as contract concessions and rent decreases. By all indications, the multifamily apartment market is still strong.
As 2017 turned to 2018, the term "multifamily boom continues" appeared in headlines coast to coast. Record-setting numbers of construction cranes dot the skylines of major metros from Boston to Denver to Seattle, according to Rider Levett Bucknall's RLB Crane Index.
THROUGH 2018 AND BEYOND
PSMJ's 2018 A/E/C Firm U.S. Market Sector Forecast notes that multifamily-for-rent has been a leader among A/E/C firm markets for nearly a decade and is likely to maintain this status through 2018 and beyond. "A joint study by Hoyt Advisory Services, the National Multifamily Housing Council and the National Apartment Association found that the U.S. needs to add 4.6 million apartment units through 2030 to keep pace with population and demographic projections.
"Alex Carrick, chief economist for ConstructConnect, predicts a 28 percent gain in the residential construction market from 2017-2021. Even at this rate, however, the market would still fall short of the 1.4 million units he believes is needed annually to keep up with demand," the forecast states.
Despite the positive outlook, the first quarter saw apartment vacancy rates nationally continue the trend of slow, steady upticks, according to real estate data firm Reis. At the same time, while new multifamily permits have eased since the peak in 2015, construction activity remains strong. Contrary to other indicators, this combination often precedes a dip in demand.
FOCUS TOO NARROW
Which is it? Does the multifamily market have a few strong years left, or is this the beginning of a hard fall? One theory is that developers are too focused on luxury properties, leaving low-and-mid-range renters with fewer choices and higher payments. While the number of new apartment units set records in 2017, researchers estimate that three-quarters to four-fifths of these were in the upscale category.
This lean toward luxury is driven as much by financial factors as by demand. The increasing expense of land, materials, and labor impact construction costs relatively equally across all market segments, so developers are opting for the greater yields and higher values of upscale properties. This results in low-and-mid-range renters taking the brunt of rising costs as demand in these segments outpaces supply.
"While the market has responded to rental housing needs for higher-income households, there are alarming trends that suggest a growing inability to supply housing that is affordable for middle-and-working-class renters, let alone those with very low incomes," said Christopher Herbert, Managing Director of Harvard's Joint Center for Housing Studies, in a CNBC report from February 2018.
In that same report, Toby Bozzuto president and CEO of multifamily management and development company The Bozzuto Group, said residents in his primarily high-end portfolio of 70,000 units spend a relatively low percentage of their income on housing.
"It is a tale of two cities," he adds. "In the middle income and the lower-income markets, people are spending proportionally more on their rent — so much so I believe there's an acute crisis headed our way."
The takeaway is that demand should continue to drive the multifamily market in desirable locations, but that the focus may need to shift toward the middle-and-lower-end markets if it is to sustain its roll.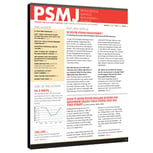 This article is featured in the May 2018 edition of theProfessional Services Management Journal (PSMJ) newsletter. In today's fast-moving information overload world, it seems that there is industry-related content everywhere you look, with some nuggets of advice on how you can be more successful. PSMJ's carefully-curated content ensures that you are not getting generic filler, hypothetical fluff, or anything but proven battle-tested advice. Check out a free copy available at the link below.


In addition to providing a comprehensive overview of each market sector and its outlook for 2018 (and beyond), PSMJ's 2018 A/E/C Firm U.S. Market Sector Forecast offers readers bold ideas and strategic initiatives to improve on overall performance next year. It is less a market research publication than it is a planning tool.