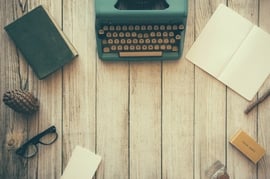 With all of the A/E/C industry-related content published on this blog in February 2018, it's easy to let some important articles slip through the cracks, and get lost in the clutter. In an effort to keep you up-to-date on the hottest topics, PSMJ has compiled a list of our top 10 most-viewed blog posts from last month.
10. 5 Key Performance Indicators for A/E Firms – Most large architecture and engineering firms utilize enterprise resource planning (ERP) software for the managerial function of controlling their businesses. According to a recent study by Software Advice, more and more SMBs are also looking toward ERP systems to help improve their operations.
9. Six Ways to Start Generating More Cash Today! – Being in a negative cash flow position is typical in the design profession, where the majority of expenses must be paid on a current basis (payroll, rent, phone, insurance, etc.), but very few sales are paid in cash or prepaid by the clients.
8. The Dos and Don'ts of LinkedIn Etiquette – A few years ago, Kelly Blazek made national news after sending a rude response to a young John Carroll University graduate who simply asked Blazek to connect on LinkedIn. The individual to whom she sent this message shared it on multiple social media sites.
7. What Does a Good Negotiation Look Like? – At PSMJ's popular A/E/C Pricing and Negotiations Workshop, project managers, principals, and senior executives from a wide range of architecture and engineering firms, ranging in size from 30 to 5,500, come to share, collaborate, and learn about improving their own pricing and marketing strategies, and negotiating for higher fees, better contracts, and ultimately more successful projects.
6. Intellectual Property Rights: What Architects Need to Know – Architectural ideas are intellectual property just as much as a novel is the intellectual property of its author.
5. What Happens After a Private Equity Investment? – While we have started to see more activity in recent years, private equity investment isn't particularly common in the A/E space. Compared to the traditional seller/doer/owner model that is the norm, the idea of external ownership is an abstract idea for many firm leaders.
4. Valuation Gaps Don't Need to Be Deal-Killers – Valuation is often the thorniest issue and it is a very rare case when buyer and seller are on the same page right from the start. Instinctively, a buyer is looking to get the most bang for their buck and – also instinctively – a seller is looking to get the most buck for their bang.
3. A/E/C Mergers and Acquisitions in January – Here's a recap of some of the latest A/E/C mergers and acquisitions making headlines…
2. PM Tip: Business Development Is A Role, Not A Title – Developing and winning new work is itself a project—and project managers at architecture and engineering firms are in a favorable position in the firm to contribute to this endeavor. PM leadership in business development not only helps bring in work, but also results in better projects—with higher quality and client satisfaction.
1. Benchmark Both Billing Rates and Salaries For Firm Success – A key factor in an architecture or engineering firm's ability to pay higher compensation and retain its staff is its ability to raise prices for its services. Changes to the firm's billing rates are indicative of pricing sensitivity and the balance between supply and demand for design services.
Thank you contributing to the growth of the PSMJ A/E/C Pulse blog in February 2018! For an archived list of our past blog posts, click HERE. We look forward to continuing to bring you powerful tips and top news from the A/E/C industry.
Thank you for reading!
Now its your turn: We invite you to submit a blog post on any hot topic related to the A/E/C industry.