Here's a recap of some of the latest A/E/C mergers and acquisitions making headlines…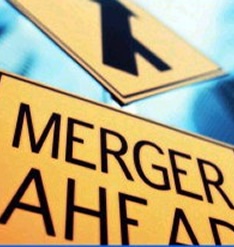 May 12, 2017 – Architecture and interior design firm Toker + Associates (Calgary, Alberta) joined forces with integrated design services firm Lemay (Montreal, Quebec). Founded by Eric and Dedre Toker in 2003, Toker + Associates is Lemay's key to unlocking markets in Western Canada and beyond.
PSMJ initiated this transaction and provided financial advisory services for Toker + Associates
May 16, 2017 – Interior design studio MartensGroup (Calgary, Alberta) joined forces with Kaisan Architecture (Vancouver, British Columbia). "The addition of MartensGroup to our growing national interior design team reinforces our commitment to interior design," says Don Kasian, founder and President of Kasian. "The acquisition enhances our ability to deliver excellence across integrated projects in all market sectors."
May 10, 2017 – Engineering, environmental, and technical services firm RSK (Helsby, United Kingdom) acquired the business, operating assets and employees engaged in the business of Acies Civil and Structural Ltd (Cheshire, United Kingdom), a property and construction consultancy. "I'm delighted to join forces with Acies," says Alan Ryder, chief executive officer, RSK. "The company has extremely experienced and skilled professionals who share our common values.
May 9, 2017 – Sadler Brown Architects acquired Anthony Keith Architects.
May 1, 2017 – K2M Design (Cleveland, OH) acquired 16-person InterDesign Group (Indianapolis, IN). "We are excited to join forces with InterDesign. Their depth of talent and experience is a perfect complement to K2M." commented Scott Maloney, Visionary Founder of K2M Design.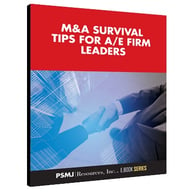 Merger & Acquisition (M&A) activity in the architecture and engineering space is certainly on the upswing and well on its way to reaching pre-recession levels. But, how ready are you for taking on the task of buying or selling an A/E firm? If you are looking for tips to help your firm navigate through the M&A process, check out PSMJ complimentary ebook M&A Survival Tips for A/E Firm Leaders.

Other M&A Related Posts:

Getting Ready to Sell? Think Like a Buyer!
What You Must Know About Private Equity
Growing Revenue = Growing Valuation? Be Careful What You Wish For!
Expert Interview: Assessing Current M&A Market Conditons and Trends

How prepared are A/E firm leaders to undertake M&A?