CORE Powered by BQE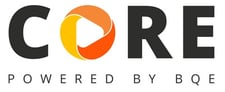 Meet BQE Core®, the latest innovation in business management software, at Thrive 2017. It is beautiful, powerful, and all cloud-based so your firm can quickly make informed decisions, increase productivity, and grow profits. BQE Software develops integrated time tracking, billing, project management, and accounting software that is trusted by over 400,000 accountants, architects, engineers, attorneys, IT specialists, and business consultants
Corporate Tax Advisors

Corporate Tax Advisors, A leading provider of Research and Development Tax Credit studies, identifies and documents clients' R&D Tax Credits, and provides all the forms and documentation to support these credits in the event of a possible future audit. We have a seasoned staff to help you claim tax credits.
Deltek

Deltek is the leading global provider of enterprise software and information solutions for government contractors, professional services firms and other project- and people-based businesses.
Menke & Associates, Inc.

Menke & Associates, Inc. is the nation's largest and most active firm in designing and installing ESOPs. Since l974 Menke & Associates has successfully structured over 3,000 partial or total ESOP buyouts of U.S. companies.
SAGlobal, Inc.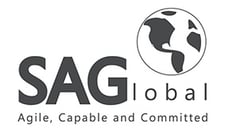 SAGlobal provides Microsoft Dynamics implementation services and industry-specific solutions to customers in over 75 countries worldwide. We're one of the leading global Microsoft partners and everyday we help over 76,000 Dynamics users worldwide to deliver operational excellence and financial performance for their organizations.
We're a different kind of consulting company. We're run by consultants not by marketing people or investors. We're agile, committed and capable as we've proven over and over again for our customers.
Get to know SAGlobal and you'll quickly understand how our commitment to customer success can work for you.
Stambaugh Ness

Stambaugh Ness is a CPA, and business consulting firm headquartered in Central Pennsylvania serving clients nationally. With a strategic focus in the architecture, engineering and construction industries, Stambaugh Ness works with over 800 AEC firms in 40 states.
Our 2017 Gold Sponsors
Cosential

Cosential is a CRM and Proposal Database solution that allows AEC firms the ability to access and act upon data specific to their role. The marketing and proposal database provides a comprehensive view of your firm's connections, interactions, and history with clients & partners. It organizes contacts, tracks opportunities, manages pending projects, runs reports and responds to RFP's by generating prescriptive, engaging proposals.
Planifi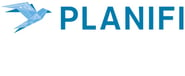 Planifi provides Project Analyzer and Project Visualizer software - forecasting and project planning for Architecture and Engineering firms. Plan, budget, and staff projects with ease. Enable your leadership team with actionable metrics to drive better decision-making and strategic growth.
Our 2017 Silver Sponsors
ARAZOO

Arazoo is a web-based visual information platform created by design professionals for design professionals. Use Arazoo as an individual or member of a team to find design inspiration, collect, and organize product and material information. Accumulate valuable expertise and save time repeating research on the next project.
Clearview Software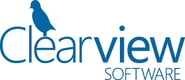 Clearview is the developer of InFocus, a comprehensive ERP system built with A&E firms in mind. InFocus offers time and expense entry, billing, project management, resource planning, and full project-based accounting. With cloud and on-premises options, InFocus has the power and extensibility required by larger firms, yet the affordability and flexibility to satisfy the needs of smaller firms."
Client Savvy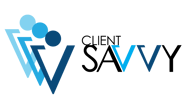 We enable professionals to become client savvy by providing strategies and tools to learn about and innovate on the client experience. We deliver client insights that drive loyalty and fuel growth. By empowering professionals to build positive relationships and solve clients' real problems, we unleash their value potential for the people they serve.
First American Equipment Finance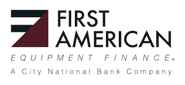 First American Equipment Finance provides equipment leasing and financing to A|E|C firms nationwide. Commonly leased assets include technology hardware, software and services, and FF+E. With in-depth industry expertise, FAEF has a longstanding reputation for professionalism, integrity and customer service. A|E|C firms rely on FAEF for a fundamentally better financing experience.
Full Sail Partners

Full Sail Partners is a Deltek Platinum Partner and the creators of the Blackbox Connectors for Deltek Vision. Partnering with more than 1,000 clients nationwide, Full Sail Partners builds long-term relationships and seeks to identify the critical resources to create a faster, more efficient, and cohesive business infrastructure. Our firm specializes in client-focused software solutions for professional services firms including: architecture engineering, energy, environmental, and management consulting firms across the country. Full Sail Partners offers ERP implementation, Business Consulting, Merger and Acquisition Data Transformation Services, Technology Solutions, and Application Hosting for Deltek Vision.
Frank Collaboration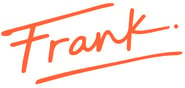 Meet Frank, a friendly platform that supports architecture and engineering studios with their operations and project management.
Harrison Assessments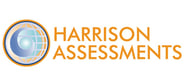 Harrison Assessments award winning solutions exceed the results of other talent management methods and personality tests by aligning people's qualifications and passions with company-specific jobs. Our unique Paradox Technology™ identifies employees and applicants who are three times more likely to achieve business results. Save up to 70% administration time with our talent acquisition and succession planning solutions. Engage and retain top talent and build high performing teams with our unique employee development and employee engagement tools.
IMS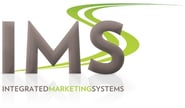 IMS offers customized reporting on verified advanced notice RFP/RFQ leads and bid opportunites for public sector/government projects for architects, engineers and construction management professionals.
Newforma

Newforma's project information management platform enables AECO teams to leverage all the data relevant to project success, whether it's in the cloud, on a mobile device, or behind the firewall. Newforma technology bridges data silos and enables secure, real-time access to the information needed to collaborate effectively, make more-informed decisions, and derive better project intelligence.
Small Giants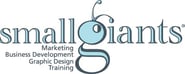 Small Giants is the #1 marketing agency for architecture, engineering and construction companies and professionals in Denver and Phoenix. With an added value and expert approach to comprehensive organizational growth strategies, creative design, communications services and training, the company is uniquely positioned to help organizations achieve the height of commercial real estate success.
9DOTs Management Corp.

9DOTS is a solution and services provider committed to help organizations attain insight into their business by solving their problems with data & analytics. Specifically, 9Dots offers enterprise class BI/CPM solutions for Data Discovery & Analytics, Visualizations & Dashboards, Custom & Ad-Hoc Reporting and Budgeting/Forecasting. 9DOTS has provided Customized Solutions & Services for some of the most successful organizations in the world. 9DOTS currently has 40+ clients on the 2017 ENR list leveraging their solutions and services.
Follow #PSMJTHRIVE